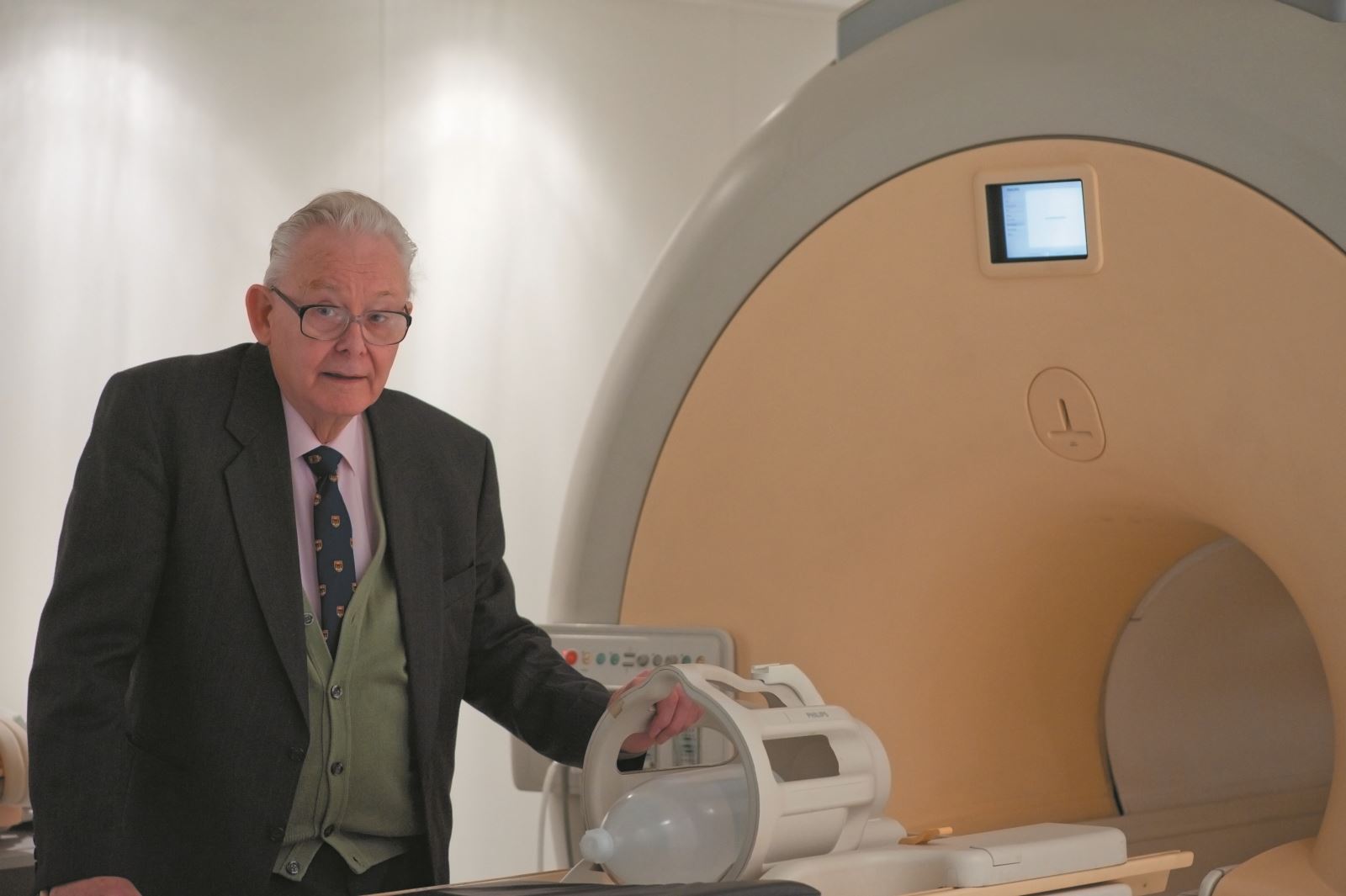 50 years of MRI in Nottingham – from initial research to UK's most powerful scanner
This month marks the 50th anniversary of Sir Peter Mansfield publishing his first research paper which led to the development of magnetic resonance imaging MRI – an invention that has revolutionised medicine, and that the University of Nottingham continues to advance.
A classically trained physicist, Mansfield realised he could exploit the phenomenon of nuclear magnetic resonance (NMR) to create cross-sectional images of living tissue. He developed a safe and non-invasive technique to create images of soft tissue and organs in a 'slice' of the human body in spectacular detail, revolutionizing medical diagnosis and changing how the human brain is studied. His first paper on the topic of MRI was published in the Journal of Physics: C in November 1973.
This research was the start of the development of MRI that has since changed the face of modern medicine, enabling doctors to see detailed images of the interior of the living body without the potentially harmful effects of radiation or surgery. MRI can now detect in great detail the presence of cancer and signs of damage in the body's bones, tissues and organs. Today, MRI scanners are used in hospitals all over the world and over 60 million investigations with MRI are carried out every year.
Professor Peter Morris worked with Sir Peter Mansfield for almost 40 years, he said: "Working alongside Sir Peter Mansfield on MRI was hugely exciting, I don't think any of us could foresee the transformative tool it was to become. MRI has this habit of reinventing itself every 5 or 10 years with yet something else it can do that no-one had thought about and that continues to be a certainty."
The Sir Peter Mansfield Imaging Centre is now the home of MRI at the University of Nottingham and it has gone from strength to strength since it opened in 1991, with academics exploring the capabilities of MRI to reveal new insights into the human body – from placental blood flow, to how the gut works to digest food, to further understanding the complexities of the brain.
Academics working in the SPMIC are now also taking brain imaging beyond MRI and new wearable OPM-MEG technology has been developed to measure the function of the brain whilst a person is moving or undertaking tasks.
The unique wearable brain scanner system uses small LEGO-brick-sized sensors – called optically pumped magnetometers (OPMs) – to measure magnetic fields generated by cellular activity in the brain – a technique called Magnetoencephalography, or MEG. These sensors are incorporated into a lightweight helmet. The unique design means the system can be adapted to fit anyone, from newborns to adults, and sensors can be placed much closer to the head, dramatically enhancing data quality. This is a step change from conventional brain scanners that are large and fixed and require the patient to stay very still during scanning.
Professor Richard Bowtell is Director of the Sir Peter Mansfield Imaging Centre, he said: "MRI is now so intrinsic to modern medicine it is hard to believe it started here only 50 years ago. We are extremely proud of Sir Peter Mansfield's work and continue to build on his legacy with continuing research which takes his invention to new levels."
The University of Nottingham continues to lead the world in MRI and has recently been awarded £29.1 million to establish the UK's most powerful Magnetic Resonance Imaging (MRI) scanner as a national facility. This scanner will give researchers and doctors unprecedented insights into brain function and the mechanisms of human disease.
The funding award, from UK Research and Innovation, is thought to be the largest ever single award received by the University. It is part of a 3-year £481 million injection of funding into the UK's research and innovation infrastructure, to support ground-breaking research to address global challenges.
The University of Nottingham will work with teams across the UK to establish the 11.7T Tesla MRI scanner as a national facility that will underpin the UK's goal of retaining its position as a world leader in ultra-high field for brain imaging and spectroscopy.
Professor Bowtell adds: "The new facility is hugely exciting and will be an extension to the SPMIC that will be of value across the biomedical community, including the life science and healthcare industries. I think Sir Peter would be extremely proud of that the research he started 50 years ago continues to make a positive impact around the world."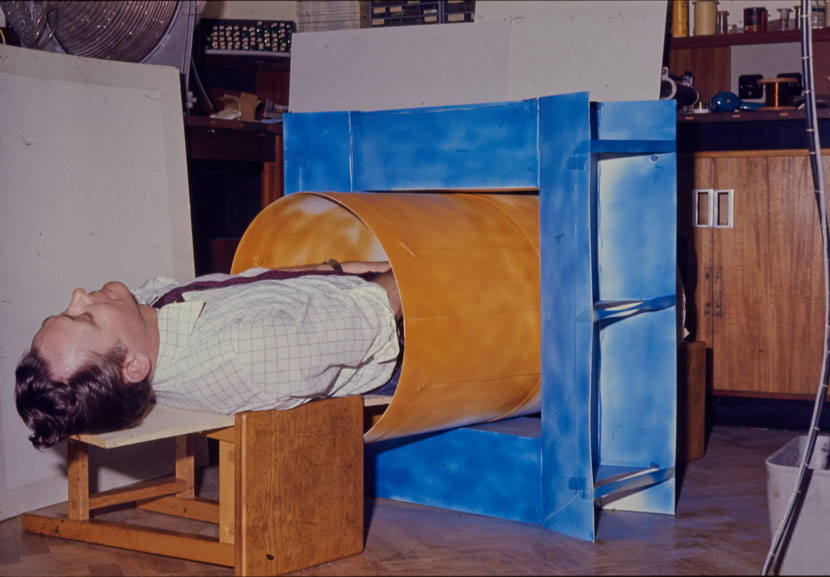 Related
0 Comments