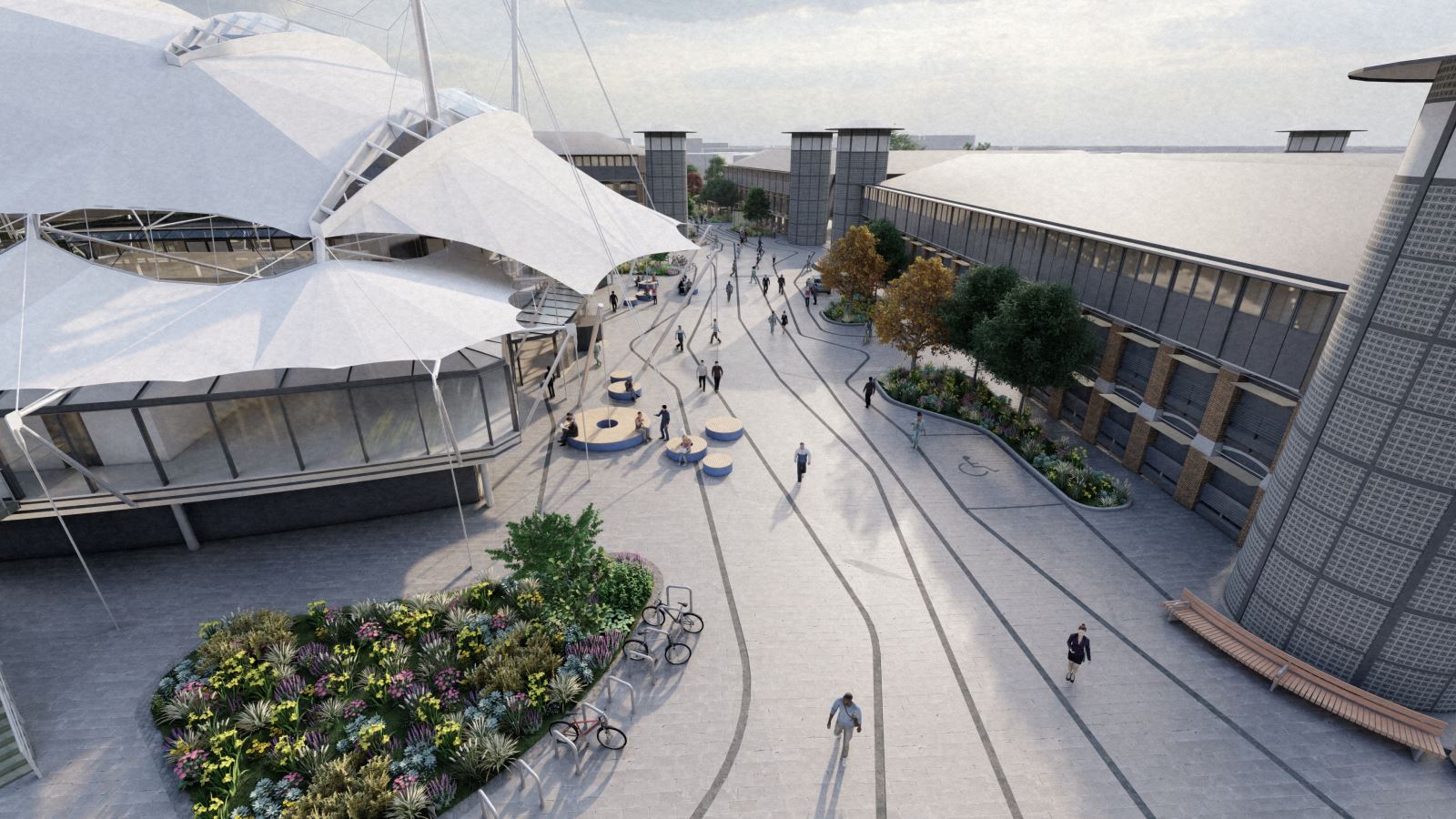 The University of Nottingham has welcomed people from across the county to its inaugural Community Open Day at the new Castle Meadow Campus (CMC), providing a unique opportunity to learn more about the site's vision from those at the heart of the project.
Completed in 1994 and occupied by HMRC until its sale to the University of Nottingham in 2021, Castle Meadow Campus encompasses seven buildings – recently awarded grade II listed status for their iconic appearance - and 32,500 square metres of space. When complete, it will feature state-of-the-art facilities and will be a hub for collaboration for the whole community – from local schools and businesses to academics and industry.
The open day follows the university's announcement of the creation of its volunteer advisory group, which will be made up of members of the local community who will provide advice, support, and bring best practice and knowledge to the project by reviewing plans as they develop in the coming years.
Jason Phoenix, Castle Meadow Programme Director at the University of Nottingham, said: "Engaging with the community is something that's always been at the heart of our strategy to transform and shape Castle Meadow Campus, which is why we wanted to get people on site as soon as possible while we're still at the design phase. We have a wealth of knowledge available to us right here in Nottingham and we want to tap into that as we enter the next exciting phase of the development.
"Giving members of our community the opportunity to ask questions, challenge our ideas, as well as provide their own, is crucial to ensuring the success of CMC, so it was fantastic to see so many people taking an active interest in the site and joining us for this open day. We look forward to being able to widen our network further in the coming months."
The Community Open Day was attended by more than 100 people, including local councillors, business professionals and members of the public, and featured a varied schedule of activity:
Exhibitions: A variety of exhibitions showcased illustrations and plans of the modern facilities, resources and opportunities that will be available on campus.
Networking Opportunities: Attendees not only had the chance to meet with key members of the Castle Meadow team but also with representatives from local businesses and organisations, providing opportunities to connect with like-minded individuals and foster new professional relationships.
Q&A Session with members of the CMC team: This provided attendees with the opportunity to ask any questions they may have about the campus and its development.
Tour: Guided tours of the campus allowed attendees to explore the site, the CMC team provided an overview of the campus and showcased the amazing resources that will be available to students and the local community once fully operational.
Councillor David Mellen, Leader of Nottingham City Council, attended the open day. He said: "Castle Meadow Campus is perfectly situated next to the city centre and will place future students in a prime location for forging crucial links with local businesses and communities. I'm incredibly excited to see how the university's ambitious plans develop over the coming years."
Officially opening by 2025, the campus will provide an additional new base for Nottingham University Business School (NUBS), which will capitalise on the city centre location to develop new opportunities for teaching, research, and partnership activity, enabling it to grow its postgraduate offer and increase collaboration with strategic partners.
It will also be the home of the university's Digital Nottingham project, which will harness digital and data knowledge and innovation to support a thriving regional digital sector and help solve challenges across the city and region.
The university envisages opening the campus up as a venue for events, installations, demonstrations, and digital showcasing – including immersive technology, AI and Robotics and digital 3D mapping tools. In addition, it hopes to be able to offer digital skills education for local professionals and young people as well as regional networking opportunities for small and medium sized businesses.
Professor Jane Norman, Provost and Deputy Vice-Chancellor for the University of Nottingham, said: "We have a track record of developing innovative, sustainable award-winning campuses, which all have their own feel, personality and purpose, and Castle Meadow will be no different.
"University Park, our green parkland campus, represents the university's history and heritage but is also a champion of beauty and sustainability, being consistently presented with Green Flag Awards. Meanwhile, Jubilee is known for its innovative architecture and sustainability, as well as its close links to the city's heritage, having been built on the former site of Raleigh.
"Castle Meadow Campus will have its own buzzing identity, thanks to its city centre location, and will be a celebration of digital innovation and collaboration with local industry and community alike. We take our responsibility as custodian of this landmark site incredibly seriously and aim to deliver a bold vision for CMC, while still respective and honouring some of the city's most iconic buildings."
To find out more about Castle Meadow Campus, please visit: www.nottingham.ac.uk/about/castle-meadow/castle-meadow-campus.aspx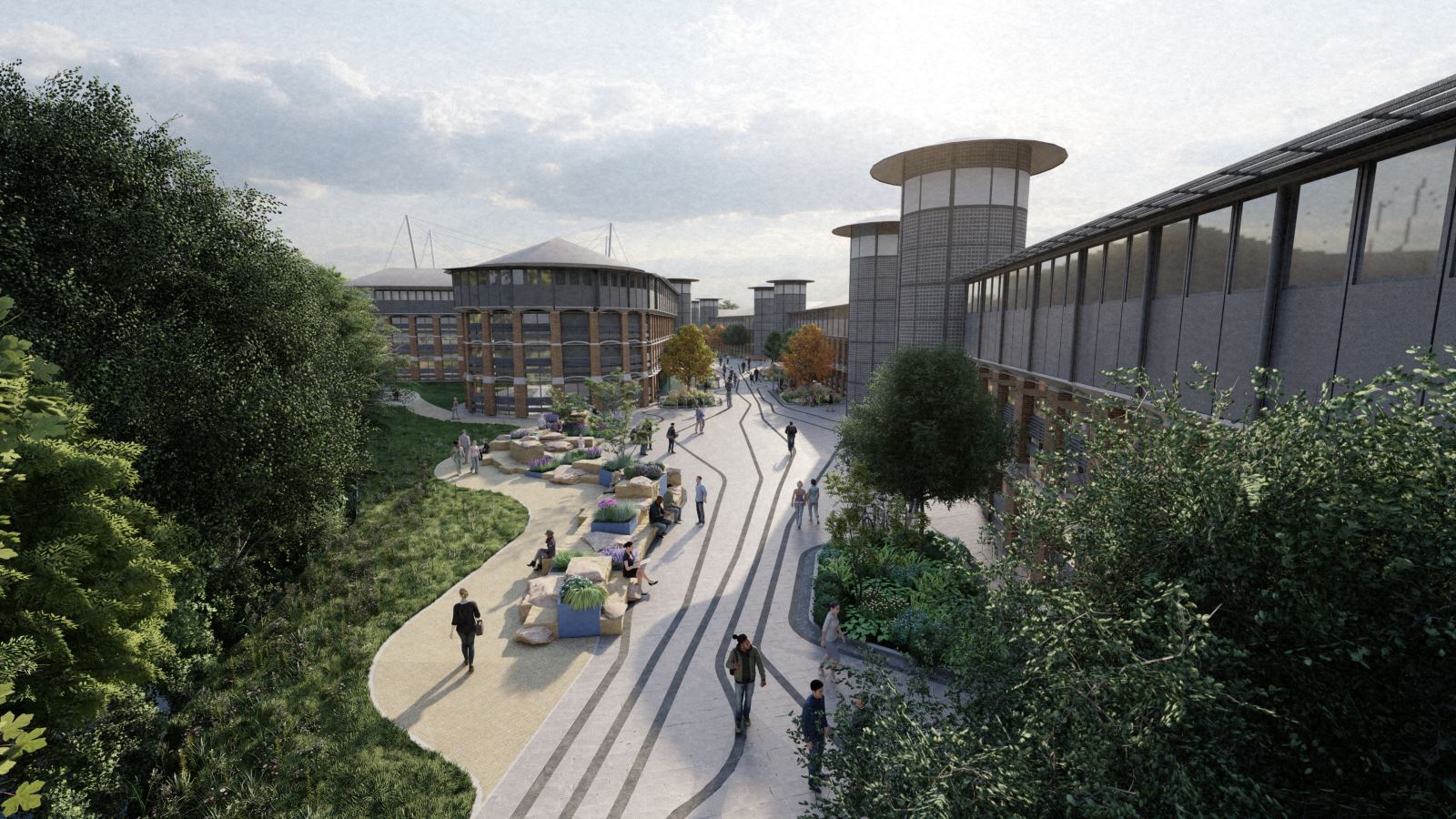 Related
0 Comments