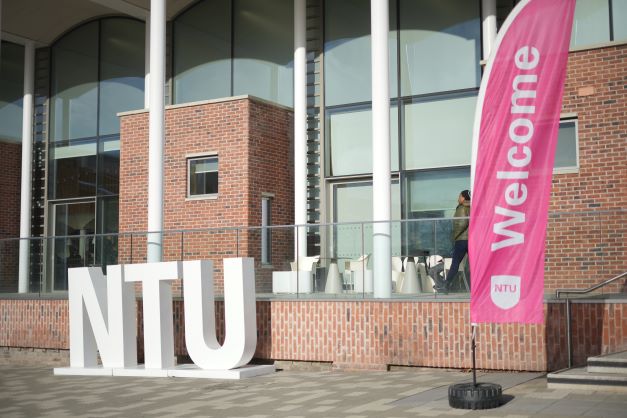 Save the dates: NTU Careers Fairs 2023/24 and latest updates from the Employability team.
The NTU Employability team are excited to share plans for their 2023/24 careers fair series, bringing together the best in local, national and international employers with our talented students and graduates.
Careers Fair

Date/Time

Location

Wednesday 18 October 2023,

11 am - 3 pm

Newton Building,

City Campus

Wednesday 25 October 2023,

11 am - 3 pm

Newton Building,

City Campus

Tuesday 7, Wednesday 8, Thursday 9 November 2023, 11 am - 3 pm

Pavilion Building,

Clifton Campus

Wednesday 15 November 2023,

11 am - 2 pm

Lyth Building, Brackenhurst Campus

Tuesday 28 November 2023,

4:30 pm - 7:30 pm

Newton Building,

City Campus

Tuesday 5 March 2024,

11 am - 3 pm

Newton Building,

City Campus
Careers fairs represent a high-footfall engagement opportunity for businesses to connect with early careers talent from NTU. Last year over 400 employers visited our campuses, meeting over 4500 students across the fair series.
Our Expression of Interest (EOI) questionnaire* allows businesses to secure their place on the invitation lists for the careers fairs, plus register interest in a wealth of alternative engagement options available through the employability department and beyond. This includes the opportunity to host short or year-long placements, support in-curriculum activities and CSR initiatives.
If you are looking to establish a talent pipeline with NTU, and have placement and/or graduate roles ready to promote, you are invited to complete this form.
*Please note, this is not a booking form. On submission of this expression of interest form you will be sent further information and relevant booking forms for your preferred engagement methods. Your place at an NTU event is NOT confirmed without a completed booking form.
Within the Employer Engagement and Placements team we have industry-aligned colleagues who can help you to navigate which events are most suitable for your organisation. Contact the team via talent@ntu.ac.uk / 0115 848 2189.
Related
0 Comments