Invest in Nottingham confirm UKREiiF 2023 partnership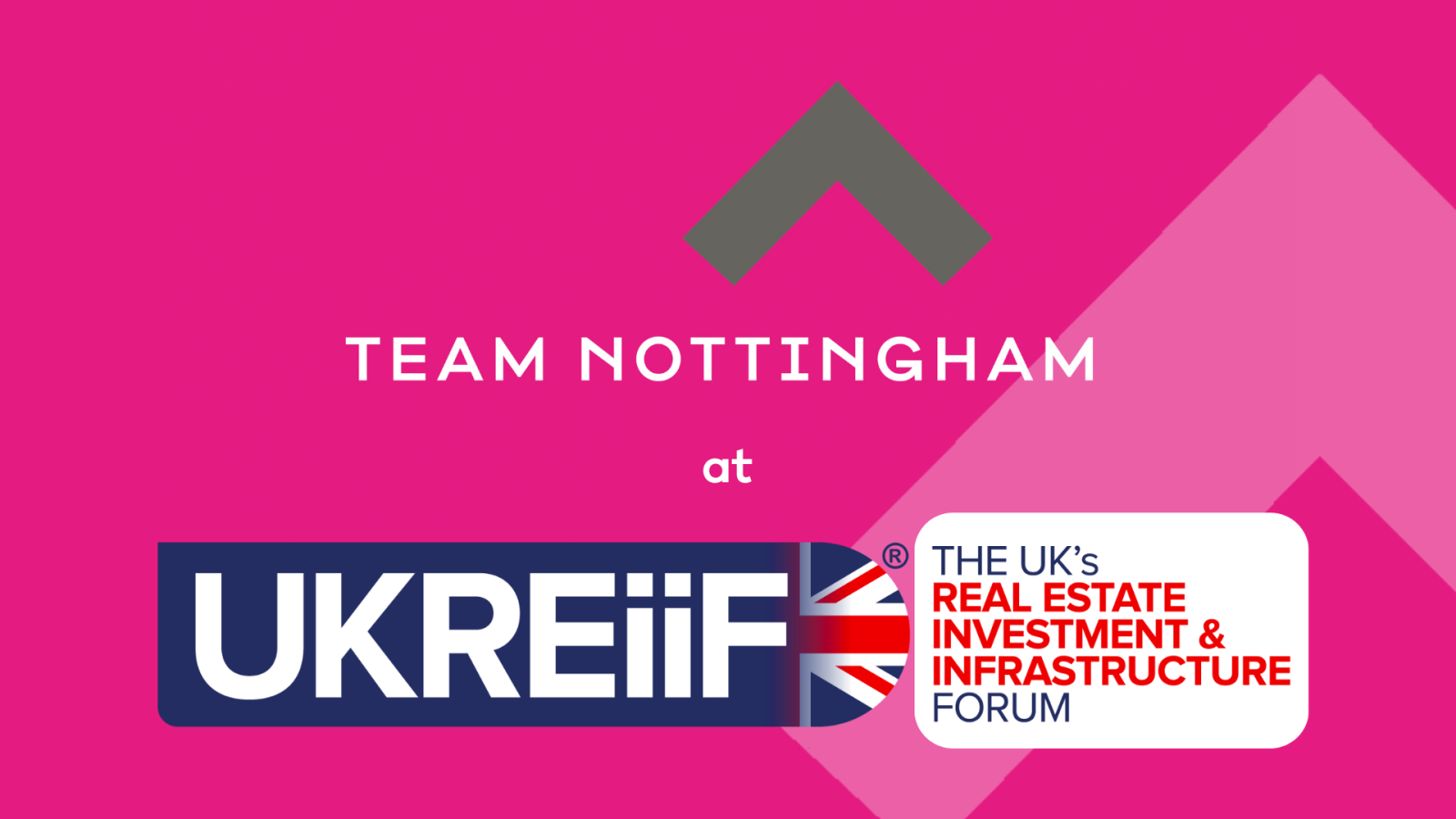 The team responsible for attracting business investment to the city of Nottingham and the surrounding county, Invest in Nottingham, have secured a time and location for their evening reception at UKREiiF. Invest in Nottingham will be showcasing their place to UKREiiF's delegation of investors, developers, occupiers and other local authorities, by hosting an evening reception on Wednesday 17th May at the Tournament Gallery.
Speaking of their involvement, Lorraine Baggs, Head of Investment at Invest in Nottingham, said: "We're delighted to be returning to UKREiiF again in 2023 after an incredibly successful time last year.
Nottingham and Nottinghamshire have a unique offering that we're looking forward to sharing with investors in May. Our city centre has huge regeneration schemes and more than £2bn of opportunity with major sites such as The Island Quarter and Broad Marsh. The East Midlands Freeport and the world's first nuclear fusion plant are developing opportunities in the county.
We are working alongside Nottingham City Council, Nottinghamshire County Council and D2N2 LEP to share our full offering of investment opportunities this May."
Keith Griffiths, Chief Executive Officer and Founder of UKREiiF, said: "We're thrilled to have Invest in Nottingham on board with the second annual UKREiiF event.
"We're looking forward to giving them the opportunity to share their future plans and investment opportunities to UKREiiF attendees. This evening reception is not one to be missed."
Led by property events company Built Environment Networking and supported by some of the biggest UK property and infrastructure companies, the annual UKREiiF event will be held in Leeds on 16-18 May 2023. The forum will attract inward investment, generate economic growth and drive a more sustainable and inclusive culture within the property and construction industries.
Find out more: https://www.ukreiif.com/event/ukreiif-annual-event-2023/
Related
0 Comments