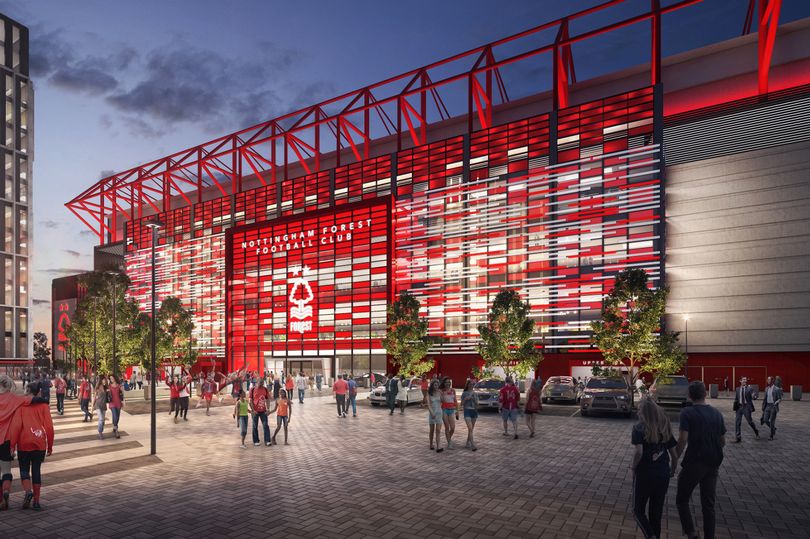 Expansion plans for Nottingham Forest's City Ground have been approved by Rushcliffe Borough Council.
The mixed-use proposal includes an expansion to the Premier League club's Peter Taylor Stand, which will increase stadium capacity from 30,000 to 35,000, and create 170 residential units.
The £100m development project is set to create 344 jobs once completed, and create an £800m economic benefit to the local economy over the next decade.
The developed stand would not only increase capacity, but make large improvements to bring the ground to Premier League standard. This includes world-class dressing rooms, a museum, an improved club shop, executive boxes, and improved media suites. Modern hospitality and conferencing facilities are also planned, which will provide a boost to Nottingham's business tourism offering.
The club also plans to make further improvements to the other three stands at the City Ground, with the Bridgford Stand identified for later extension.
Lorraine Baggs, Head of Investment at Invest in Nottingham said:
"The £100m expansion plans for The City Ground getting the green light is great news for the city. Nottingham Forest is a huge part of our city's identity, so making the necessary improvements to the stadium is integral to continuing the growth and success of the club, and securing Nottingham's identity as a premier sporting hub."
"The stadium improvements are set to bring £800m of economic benefit to the local economy over the next decade. That's not to forget an extra 5,000 people able to watch Nottingham Forest every match day, spending money in Nottingham, boosting the city economy. With nearly every match a sell-out recently, the extra capacity is vital for Forest and the city in supporting continued growth for the club."
"Allied to our thriving global businesses and the two world renowned universities, the development of the City Ground demonstrates the ambition and economic vibrancy of Nottingham."
"The location of the City Ground on the banks of the River Trent is iconic, and makes it possibly the most picturesque stadium in the country. To be able to expand the stadium in its current location, and not move to a new location without the history and significance, further solidifies the importance of the club in the heart of Nottingham."
The full planning application and documents can be viewed here.
Related
0 Comments