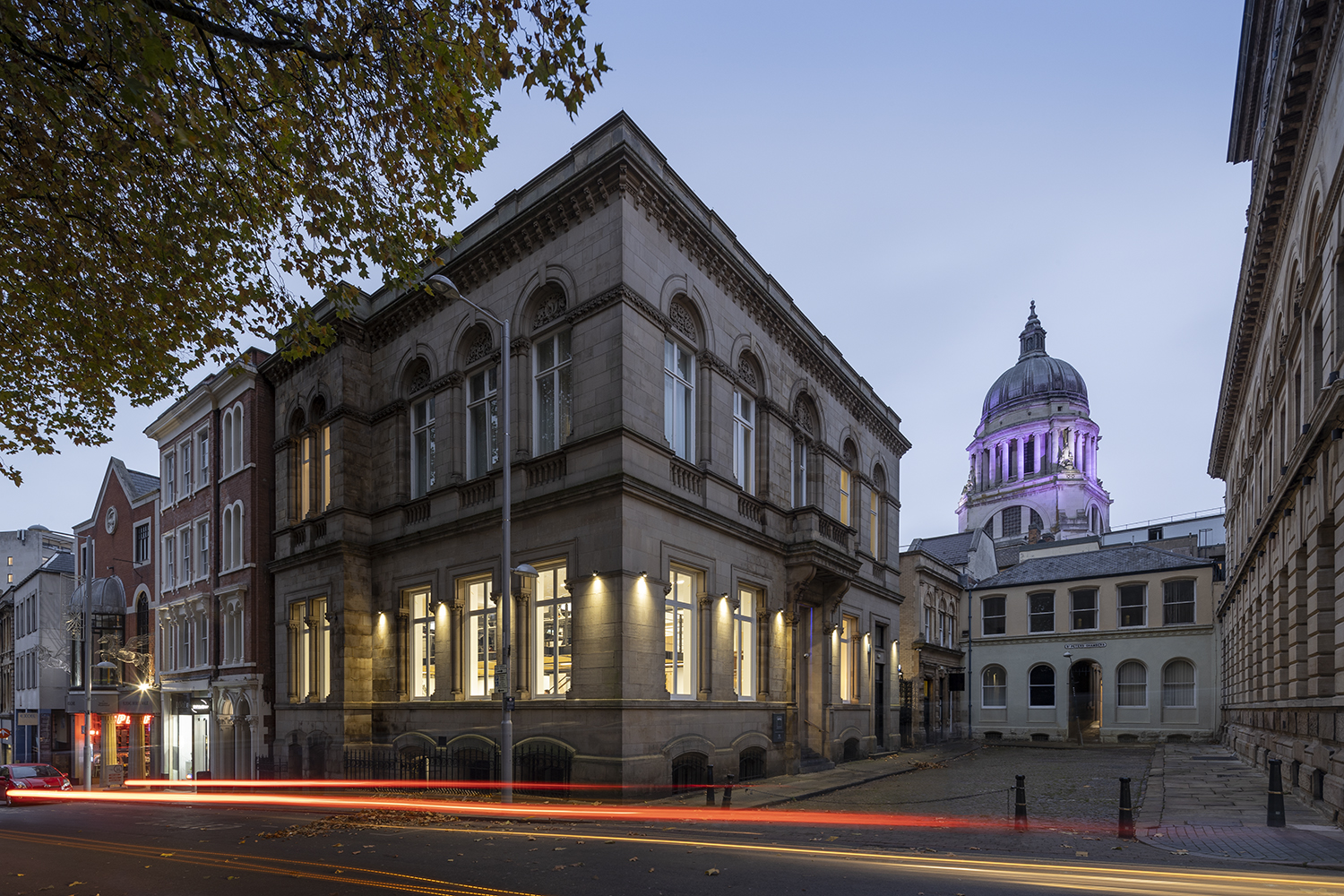 Our Head of Investment, Lorraine Baggs, made a visit to CPMG Architects newly refurbished offices recently. The office is a finalist for three awards at this year's British Council for Offices (BCO) Midlands and Central England Awards.
Architecture and interior design firm CPMG Architects oversaw the internal refit of the Grade II listed property in St. Peter's Gate, Nottingham, which started life in the 1870s as the headquarters of the British Waterways Company. The building later became the Standard Chartered Bank, followed by a life as several bars before sitting vacant for several years before CPMG took it on.
Now serving as a flexible office workspace for CPMG's award-winning team, which moved into the space in the summer of 2021, the building has a new lease of life and is set to welcome the award judges in February.
Richard Flisher, managing director at CPMG Architects, said: "We are incredibly proud to have our office named as a finalist in several categories this year, demonstrating that our commitment to exceptional spaces remains as high-quality as ever and backing up our success from last year, when the CPMG-designed British Sugar HQ won Corporate office of the year in the Midlands and Central England region.
"We are proud of our Nottingham heritage having been based in the city for more than three decades. For years we have been involved with projects that change the landscape of the city, and now this move is a strategic re-commitment to the city and region, while bringing a brilliant building on one of the most important streets in central Nottingham back into use.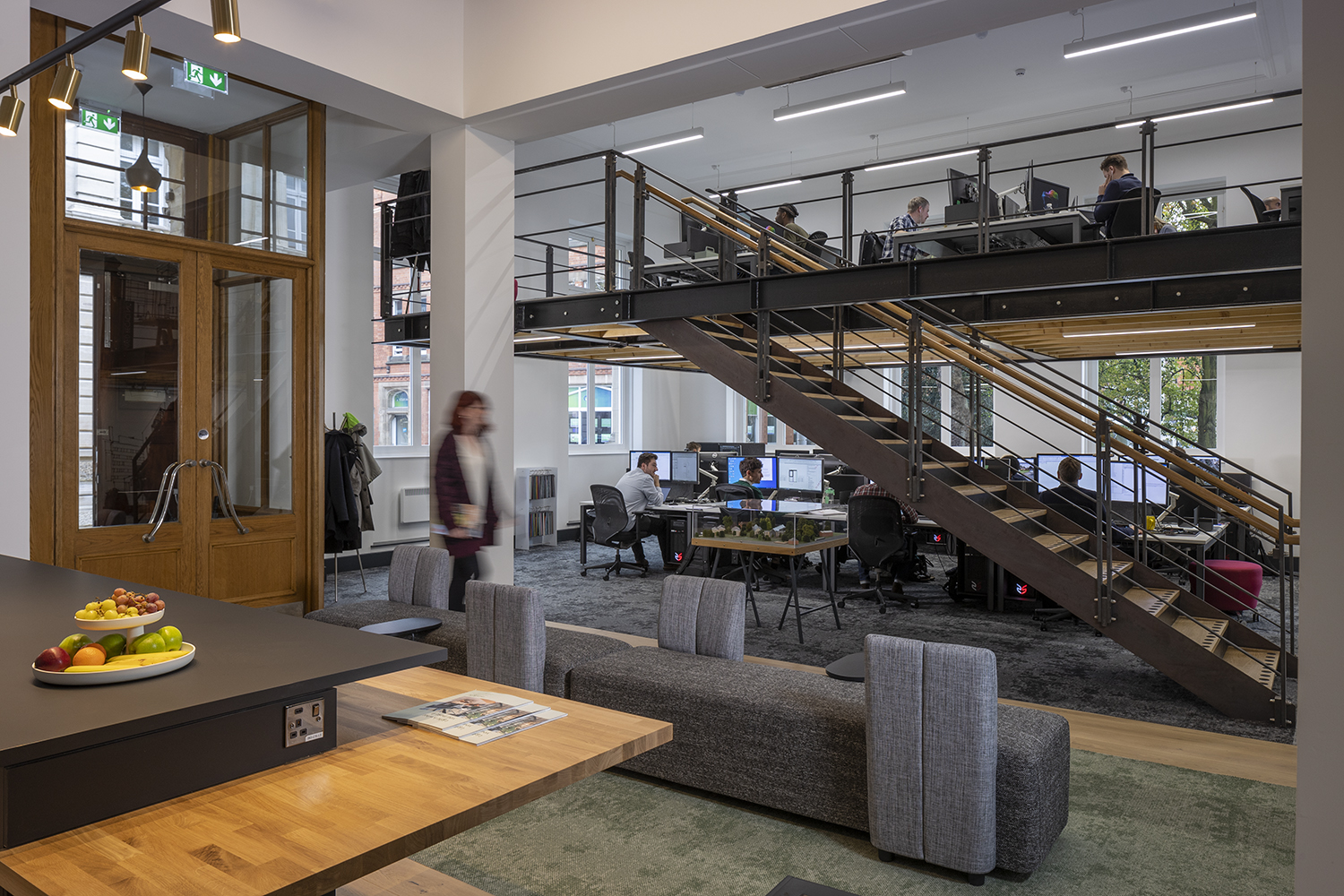 "Completely replacing the building's services has also allowed us to switch away from using fossil fuels and we now source our energy from a renewable supplier. CPMG is a carbon neutral business and given our commitment to creating carbon neutral spaces, it was important to us to practise what we preach."
The new interior space has a single studio environment complete with a new mezzanine level, which has been created within the building's double-height space. Meanwhile, the former bank vaults are now home to meeting spaces and a break-out zone. The ground floor entrance space incorporates a co-working zone with coffee bar and a central flexible space for the team's social events.
Speaking about the opportunities that came from revitalising the building, director Sara Harraway said:
"As with any old building, there were challenges, but these presented us with multiple opportunities to create an exceptional space. The loftiness of the building has enabled us to bring the whole team together in one space so that we're all connected, collaborating and learning from each other.
"However, we acknowledged that this would represent a new way of working for us, largely driven by our post-Covid hybrid working patterns. It was crucial that the space was agile and would be adaptable to our activities, evolving with us, over time. For example, the basement space was always intended to provide breakaway spaces from the main studio area for a multitude of uses, from quiet phone calls, a virtual meeting or simply enjoying lunch breaks – and we're continually engaging with our team to explore solutions and to ensure the space suits their needs.
"Together with great views over St Peter's Church, improved environmental conditions and connections with nature, the office supports our team's motivation, productivity and their wellbeing - it is the embodiment of our mission to design spaces that feel better."
The office space has been listed as a finalist in three categories: Refurbished/Recycled Workplace, Projects up to 1,500 square metres, and Fit Out of Workplace.
Richard concluded: "Because of the pandemic, we haven't been able to show off the wonderful new space, so we're really looking forward to welcoming the judges in February, when we'll be able to showcase it in its fully glory."
Lorraine Baggs said of the space: "I popped in to see CPMG Architects in their swanky new office recently. I knew it would be good but wow! It's fabulous to see one of Nottingham character buildings brought back in to life in such a sympathetic and stylish way. It's great that companies of their stature are investing in the city centre and creating such a superb modern agile working space. I'll certainly be visiting again for a coffee and a chat and maybe to take clients there."
The British Council for Offices Midlands and Central England Awards will take place at the ICC in Birmingham on 20 May.
For more information about CPMG Architects, please visit https://www.cpmg-architects.com.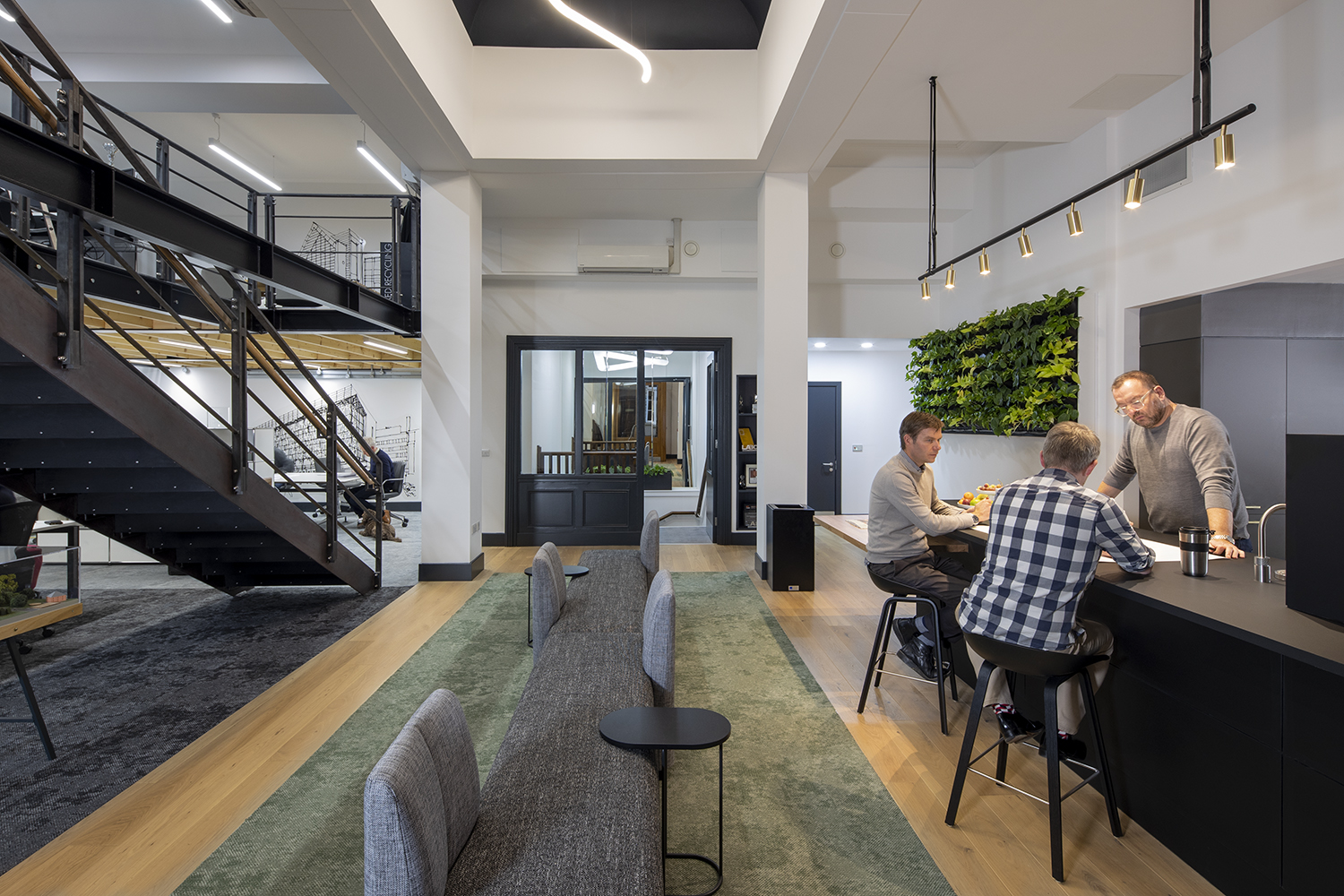 Related
0 Comments