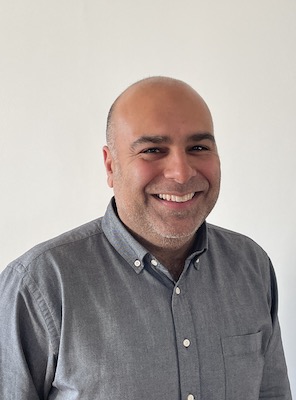 2022 marks an exciting year for the Invest in Nottingham team. The team have announced a key new hire, Raj Birring, to assist in its inward investment projects.
Raj will be working alongside James Mann and Nicolle Ndiweni, and the rest of the team, to promote Nottingham and Nottinghamshire, to support businesses moving to the area.
Raj Birring, who joins the inward investment agency from University of Nottingham, brings a wealth of marketing and client relationship experience from diverse professional sectors.
Along with a commercial background in high street retail buying, he's delivered SME business support and entrepreneurship projects within a Higher Education setting and managed an equality and inclusion campaign in the third sector.
Business Expansion Specialist, James Mann, said of the new hire:
"We're delighted to welcome Raj to the Invest in Nottingham team. We're moving into an exciting phase of new campaigns and initiatives which will increase inward investment into the city and local region.
We've seen a surge in enquiries in 2021, so having Raj to support us in our ongoing campaign to help businesses grow in the region will be integral.
Raj's strong commercial background and experience in working closely with growing SME's will be a great addition."
If you're looking to grow your business in Nottingham and need assistance, please contact the Invest in Nottingham team via enquiries@investinnottingham.co.uk
Related
0 Comments