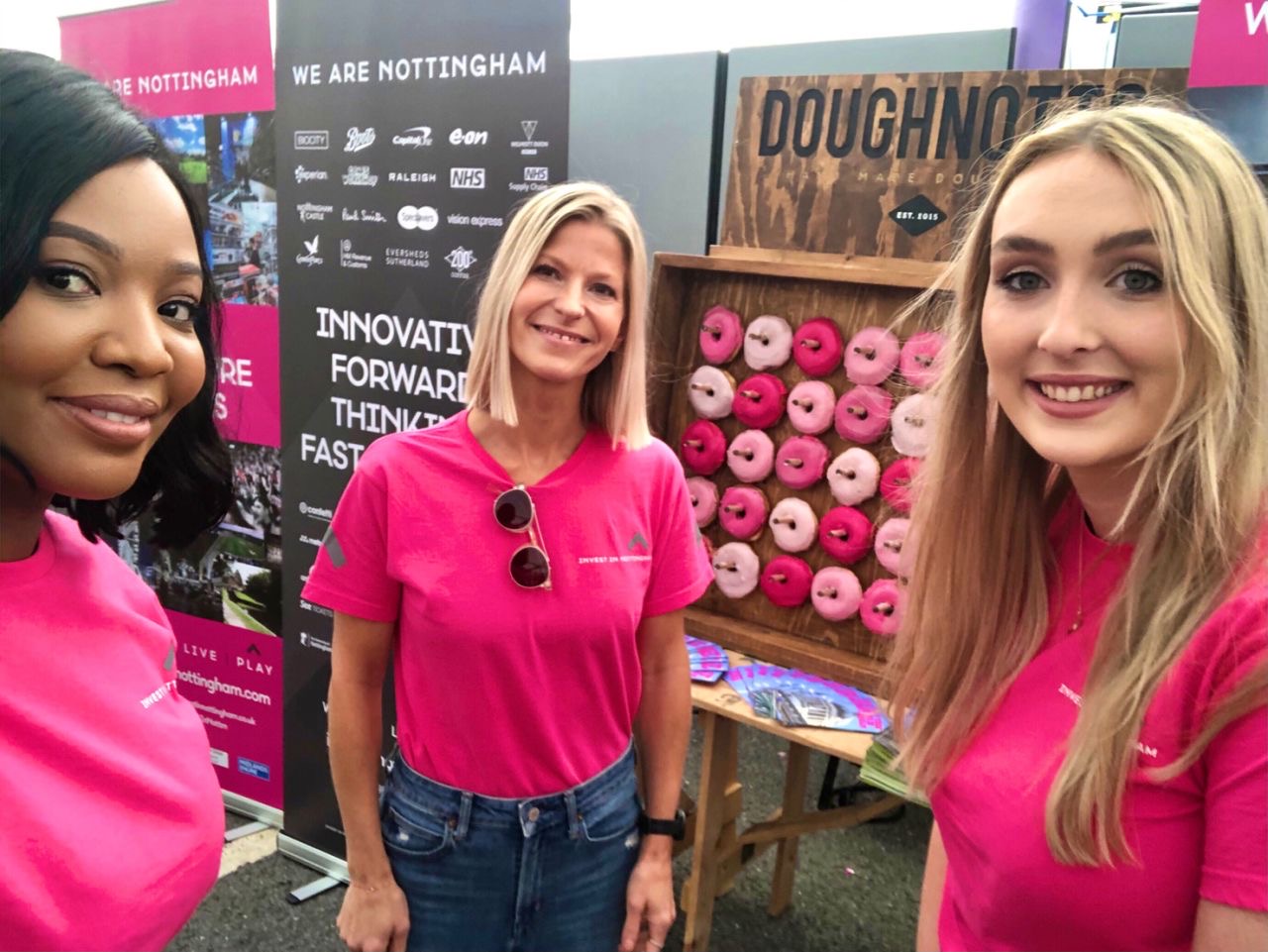 Retaining students post-graduation at University of Nottingham's Freshers Fair, with the help of Doughnotts
Emma, Nicolle and Katie attended Fresher's Fair at the University of Nottingham last month, asking students to fill out a short survey in return for one of Nottingham's finest sweet treats, Doughnotts.
Nottingham becomes the home of over 63,000 students each year when they attend our two world-class universities, the University of Nottingham, and Nottingham Trent University. Students are vital to our economy and are integral to our strong talent pool once they have graduated.
For that reason, we want as many students to stay in Nottingham after graduation as possible. Nottingham has heaps of opportunities for young people to start their careers in all different sectors and live a high quality of life.
Nottingham's retail offering is a big factor that will encourage students to stay in the city. We surveyed students on what offerings they would like to see in the city centre so our team can go out to the companies highlighted by students and suggest they open a site in Nottingham.
As well as a delicious pink doughnut, the students were given a brochure with facts about starting you career in Nottingham and some discounts and offers to some of our region's favourite venues and members of Visit Nottinghamshire.
If you'd like to take our survey and let us know what you'd like to see in Nottingham, you can find it here.
If you want to see our brochure about Starting Your Career in Nottingham, that highlights some of Nottingham's best businesses, read it here.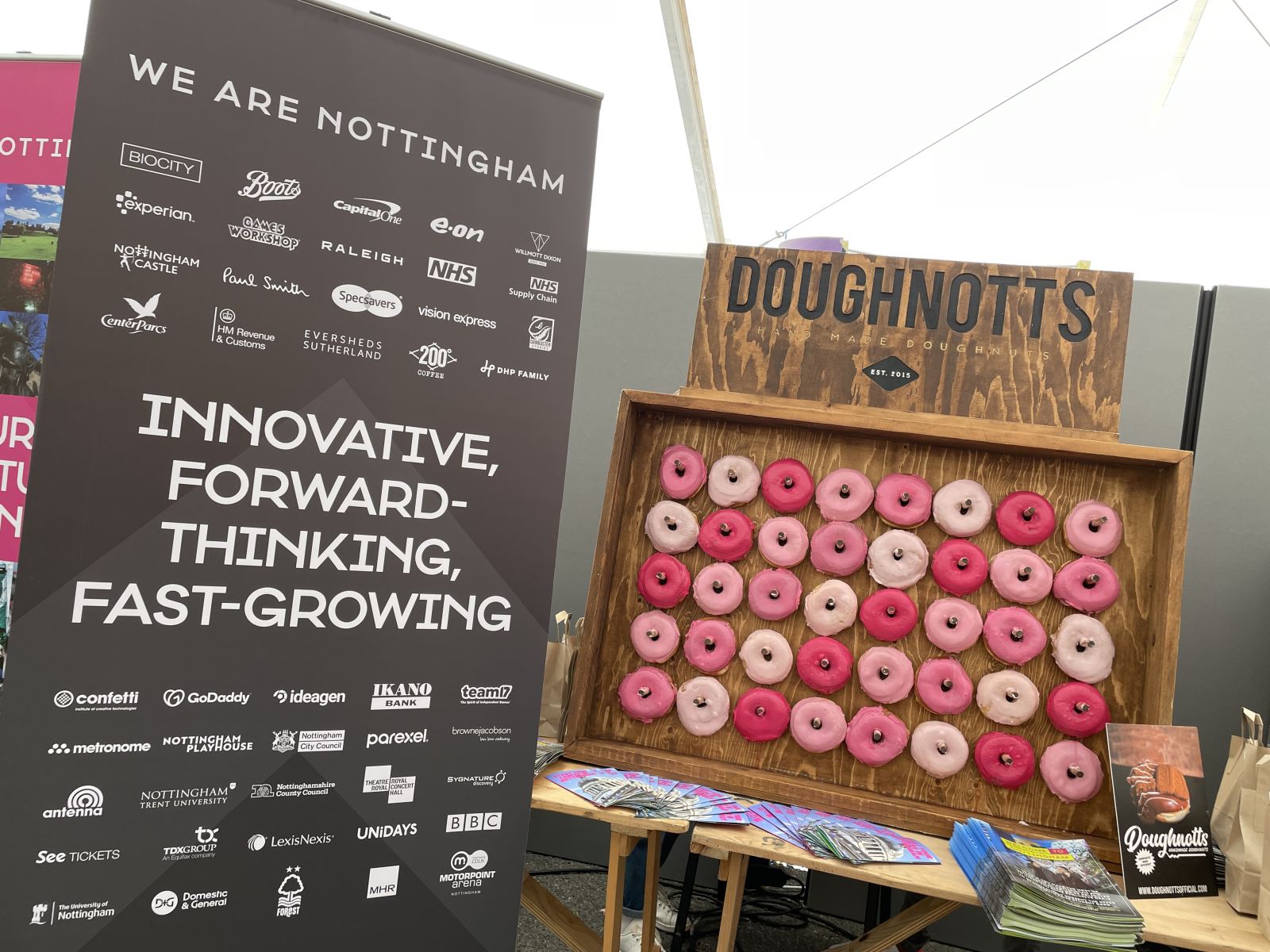 Related
0 Comments