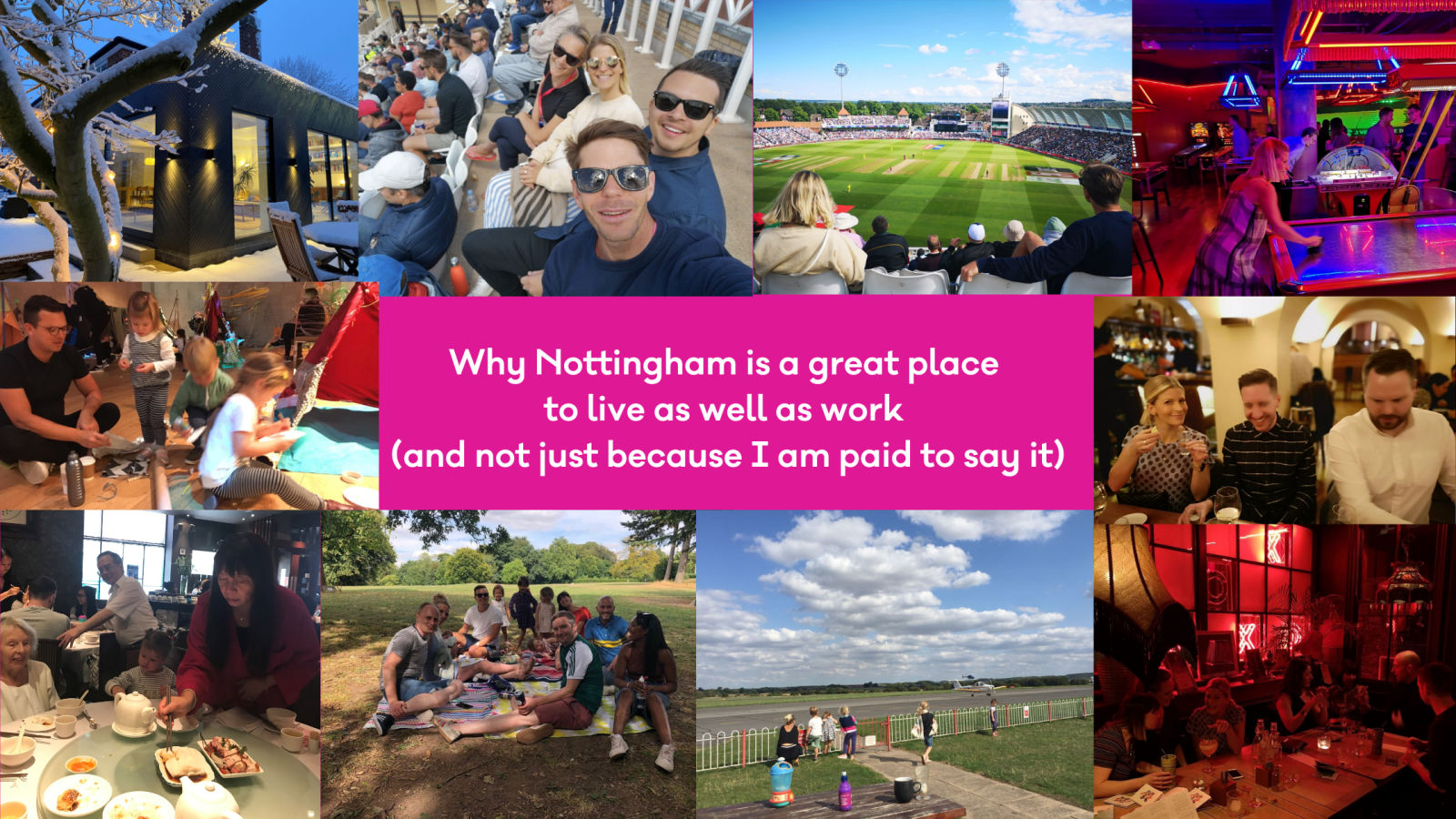 Why Nottingham is a great place to live as well as work (and not just because I am paid to say it)
By Emma Smith
Marketing Intelligence and Strategy Development Manger
It's true, I work within the Invest in Nottingham team at Marketing Nottingham – the organisation responsible for promoting Nottingham (shorthand for Nottingham and Nottinghamshire) to a visitor and investor audience. We are unapologetic and transparent about our motivations: we want businesses here. We want to create jobs for local people, to grow the local economy, to improve the standard of living with beautiful green spaces, fantastic culture, an exciting restaurant scene, high quality homes, clean air...the list goes on.
I had to state that bit as yes, I do seem to have an ulterior motive for writing this, but as someone who was born at the Queens Medical Centre, stayed in Nottingham throughout childhood, went to Nottingham Trent University and have since lived and worked in the city, I have concluded that outside of being paid to say it - there is definitely something compelling about the offer. I want to say I am an anomaly, and I do have a small voice in my head that questions whether I am small-minded or have a fear of elsewhere, but it turns out it isn't just me. Almost every single one of my friends who moved away for university and then on to London (it is pretty much always London), has come back. I chatted to another parent in the school playground about it as we also went to school together (I know, even I want to roll my eyes), and we marvelled at how strange and unique it is that so many people stay or return. But it isn't luck or a coincidence. Put simply the quality of life is high.
I can't put it all down so here is a quick-fire list:
We are a small city with a big city feel, everything is accessible

Including accessing other destinations for work and pleasure because we are so central

I like the fresh air and have needed it more than ever during the pandemic. Nottingham has an abundance of green and open spaces including low-key walks along the Trent, runs around Holme Pierrepont, wanders around Blidworth Woods, bike rides along the canal




High quality schools (state and independent) and wonderful activities and amenities for children of all ages, from the free and varied activities provided by the Nottingham Contemporary, to skate parks, to the Television Workshop, to watching light aircraft take off and land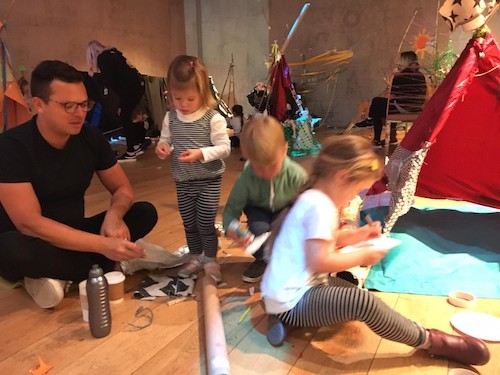 At the Nottingham Contemporary

Bars and nightlife are blinking brilliant. Facing facts – my clubbing days are over but I will never tire of the Hockley Arts Club, all the fun of the fair at Penny Lane, atmosphere and bumping into people you know at 31K…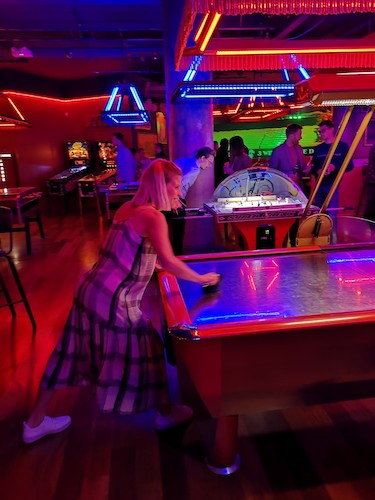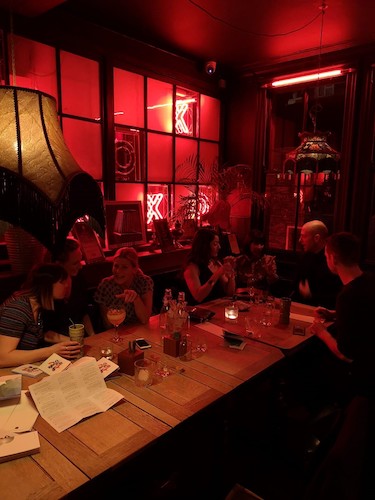 Penny Lane and Hockley Arts Club
Absolutely outstanding food and the ambience only a refined cave-like restaurant can bring at Iberico, breakfast fun for all the family at Annie's Burger Shack, Sunday dim sum delights at Mandarin, dark, edgy but friendly 200 Degrees coffee shops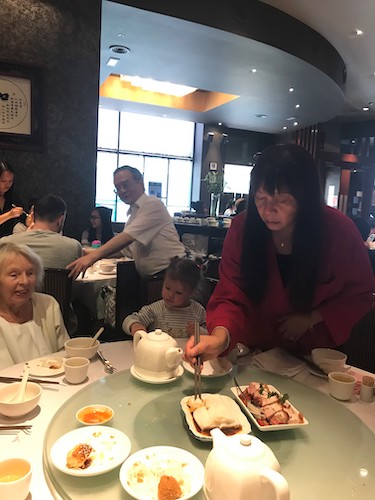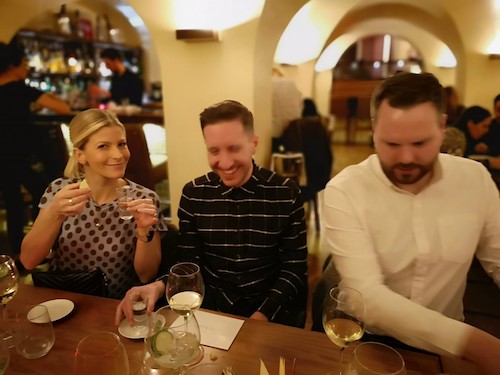 A Sunday lunchtime at Mr Man's and with friends at Iberico
Independent shops which have an inimitable warmth like the Watered Garden, Ideas on Paper (I challenge you to come out empty handed), The Good Weigh and lockdown heroes for Nottingham grocery deliveries The Fruit Basket


Cobden Chambers, a hidden gem in the city centre where Ideas on Paper is located

Homes, be they flats, victorian terraces, riverside apartments, detached with a pool and a cinema room, Nottingham has them all and at a fraction of the price to rent or buy than in London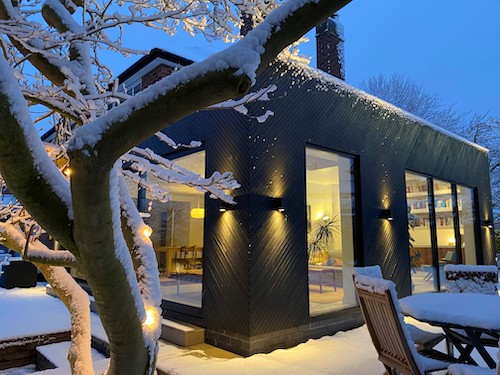 Emma's house this winter
Sporting attractions like Trent Bridge Cricket Ground – nothing beats the electricity of a world-class game being played a stone's throw from your house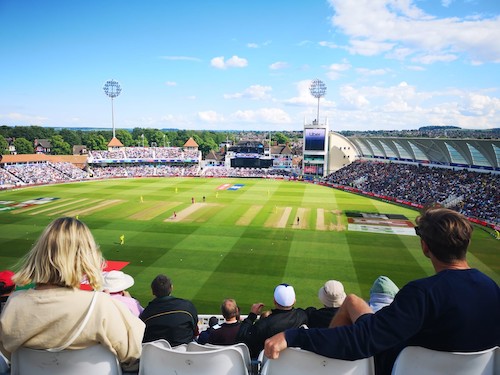 Emma at Trent Bridge
Yes I am paid to say it, but genuinely, it is a great time to make the move to Nottingham. Come on in, the water's warm (not the Trent by the way, that is not advised!).
Related
0 Comments