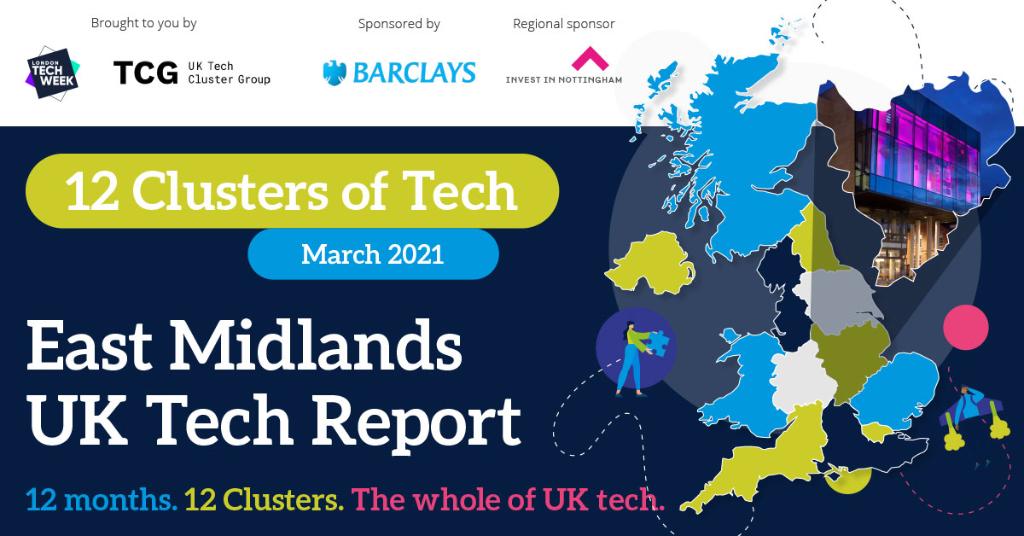 Nottingham takes a major role in the 12 Clusters of Tech East Midlands report
The latest report from the '12 Clusters of Tech' takes a closer look at the thriving tech sector within the East Midlands. The report, by London Tech Week and the UK Tech Cluster Group, explores the unique tech ecosystems across the UK. Take a look at the report here.
Nottingham businesses feature heavily throughout the report, focussing on the wide-breadth of the technology sector across the East Midlands. Nottingham's strengths lie in Fintech, with established leaders such as Experian, HealthTech with ones to watch like University of Nottingham spin out BlueSkeye AI, and HR Tech with giants like MHR.
The talent pool in the East Midlands stands out as an important factor as to why companies here can grow and scale. The unique connectivity of Nottingham, Derby, Leicester and Lincoln gives companies a competitive advantage when it comes to bringing new talent into their businesses.
Our pretty amazing universities not only help us to continue to build our talent pool, they are home to world-leading research institutes – new ideas are consistently born in the region.
The report also highlighted that you don't have to be in London to raise funding. Companies across the region attracted over $390 million worth of investment in the past 5 years – with a 300% increase from 2019-2020.
For a region that is sometimes overshadowed by its bigger counterpart in the West, the East Midlands version of the 12 Cluster of Tech showcased why the region is one of the best places to grow and scale a tech business in the UK.
To find out more about why Nottingham has the potential to be the next 'Silicon Valley of the Midlands' (not my words but those of Sir John Peace, Founder of Experian) and why your business can thrive here, then get in touch.
Read the full report here.
Ken Nettleship
Business Expansion Specialist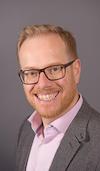 Related
0 Comments