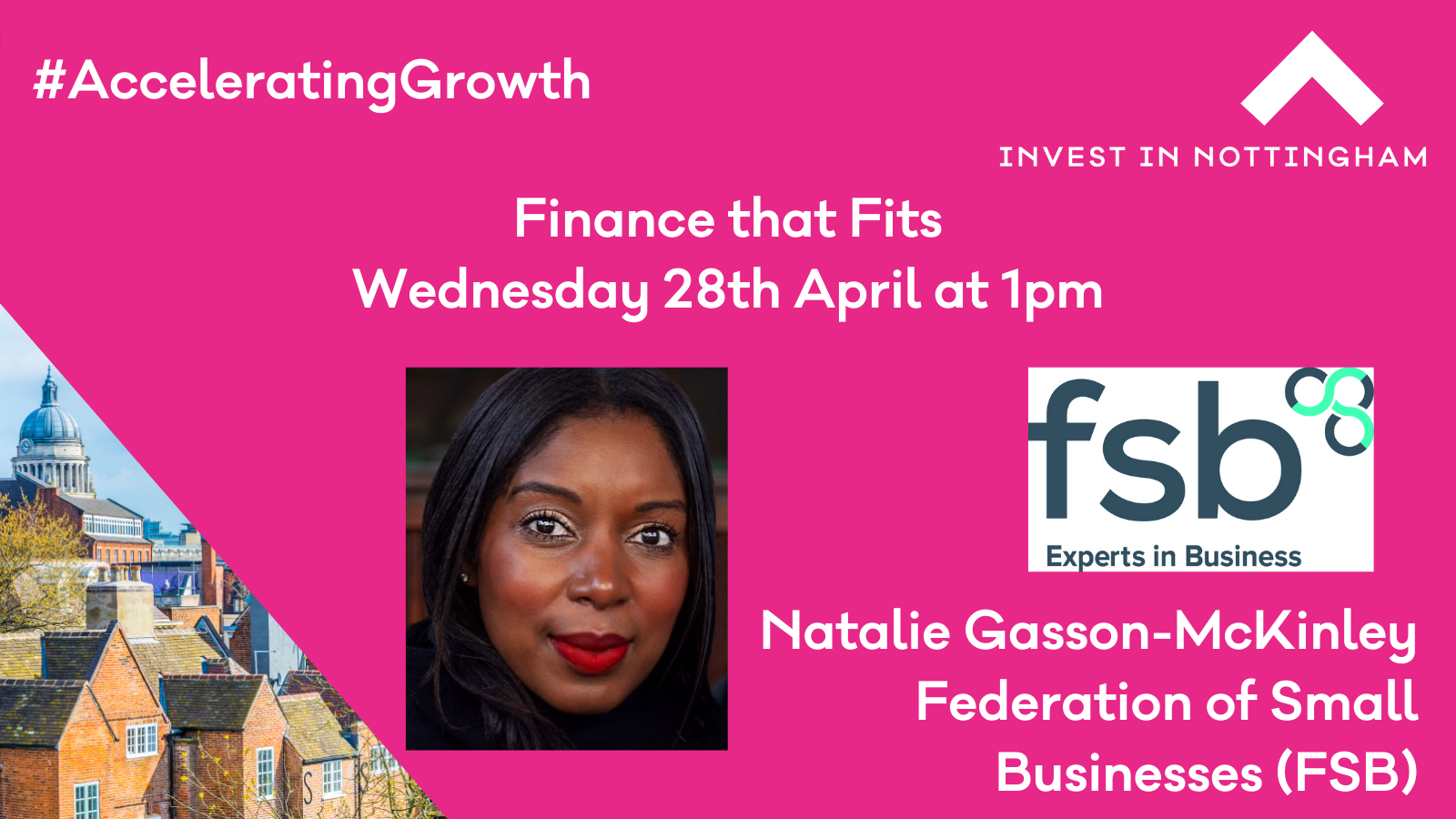 We are delighted to announce that Natalie Gasson-McKinley, Development Manager at Federation of Small Businesses (FSB) will be a panellist at our Finance that Fits event later this month, the final event in our Accelerating Growth series.
Finance that Fits will take place at 1pm on Wednesday 28th April. Sign up via Eventbrite here.
Natalie will be joined on the panel by Lewis Stringer from British Business Bank, Sarah King from We Are Radikl and Olly Betts from OpenWrks.
"The Federation of Small Businesses represents thousands of small business owners across Nottinghamshire and Derbyshire and sourcing the right kind of funding to help them grow their businesses is one of the key challenges they face.
"Small businesses don't always fit the dictionary definition of scale-up, but we know that they're full of people with ambitions to thrive, and the contribution they can make to the future of the UK economy – especially post-pandemic – should not be under-estimated.
"But there's no question that they can find it hard to access financial services which work for them, with red tape and bank branch closures among the hurdles, and there is a trust issue at the heart of this challenge.
"We want to see change in the way small firm finance is delivered, with a much stronger dialogue between government, funders and business owners. One of the best ways to do that is to get people talking. This is why I'm thrilled to be part of the panel at Finance Which Fits, and I'd urge small business owners to sign-up, tune in and listen to some great free advice!"
Hear more from Natalie online at our Finance that Fits event on Wednesday 28th April.
Related
0 Comments