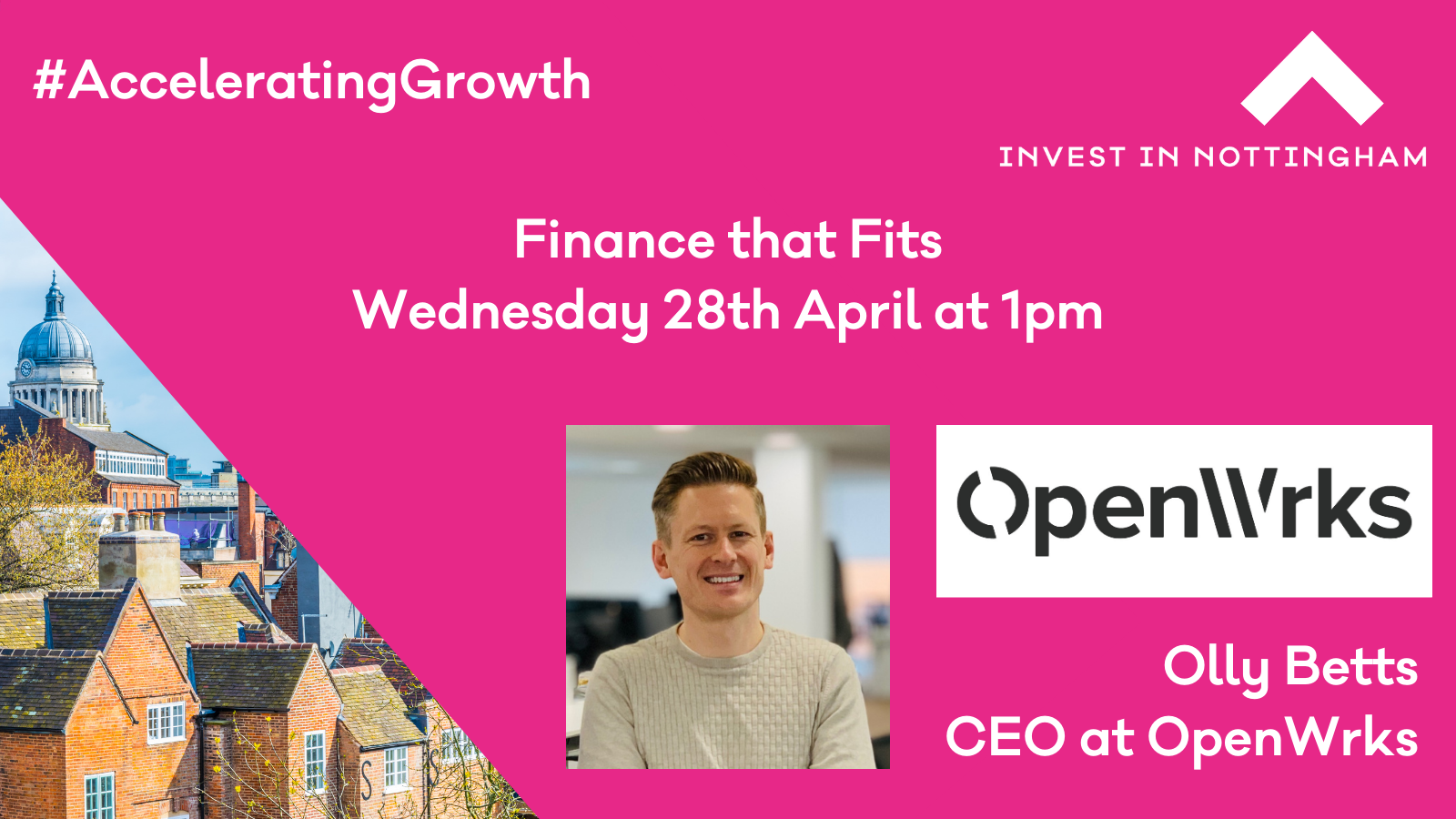 Olly Betts, Co-founder & CEO, of Open Banking fintech OpenWrks will be on the panel at our Finance that Fits event next week.
Finance that Fits will take place at 1pm on Wednesday 28th April. Sign up via Eventbrite here.
Olly will be joined on the panel by Lewis Stringer from British Business Bank, Sarah King from We Are Radikl and Natalie Gasson-McKinley from Federation of Small Businesses (FSB).

Olly says:
"I've been involved in probably more than a dozen funding rounds in my career so far, ranging from raising £10k from friends and family to hundreds of millions of pounds from the bond market.

"What have I learned? That you've got to think through how you'll scale from day 1 and that funding should be part of your initial business planning. Funding costs money and time – so think carefully about whether you need to do it at all. But if you do, you need to align it to your vision because there's no point spending a bunch of time raising £10k if your ambition is to scale internationally.

"And bear in mind that the pandemic has changed attitudes towards risk. Investors will look not just at the fundamentals of revenue and profit, but at resilience in the face of disaster because that's what we've just gone through.

"So it's the right time to talk these issues through and I'm really looking forwards to joining the Finance That Fits panel next week!"

Hear more from Olly online at our Finance that Fits event on Wednesday 28th April.
Related
0 Comments