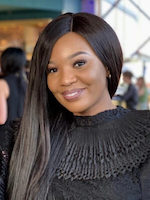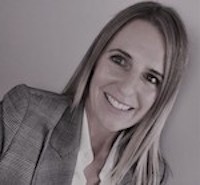 By Nicolle Ndiweni, Business Expansion Specialist
Interviewing Jenna Frudd, Relationships Manager at Willmott Dixon

A seat at the table.
As we get ready to celebrate International Women's Day on Monday 8th March, we look back at the social, economic, cultural, and political advancements and achievements of women throughout time. Although we are proud to see how far we have come, we are also hit with the reality that more needs to be done. The IWD theme for this year is #ChooseToChallenge a global call to action that seeks to get us all thinking about what we will choose to do as individuals and organisations to challenge inequality.
I had the pleasure of speaking to Jenna Frudd a Relationships Manager at Willmott Dixon, who as part of her MBA at Nottingham Trent University carried out a study on the barriers to promotion for women in the construction industry, with a focus on the under representation of women at board level in her sector. Now despite evidence showing that UK companies are more profitable when they have a diverse board, there remains only 5% of women on boards in the top 30 UK Construction companies (Construction News, 2019).
As we spoke about her life and how Jenna worked her way up from an entry level job in construction to board level position, we started to discuss her findings alongside her own personal experiences. During her study of a number of construction companies, Jenna interviewed a mixture of both male and female respondents, at varying ages and levels of seniority in the construction industry to find out the reasons why a sector that is vital to the UK economy is still not as representative of society as it could and should be.
We spoke about the ongoing challenge to get more women in leadership roles and on boards across all sectors. I was both keen and curious to see her recommendations especially because construction is a sector I haven't personally considered or worked in admittedly based on all the stereotypes and my own unconscious bias, which I will now choose to challenge.
Jenna stated "For UK Construction companies wanting to break the mould and have more women in Senior management and board positions the following recommendations will assist in the form of a tool kit to help close the gender gap for the next generation. It is no longer acceptable for the UK construction industry to make excuses on the grounds of being a dirty, manual, male dominated industry that does not attract women. Technology and health and safety has changed the site environment for the better. Women have so much to offer the industry and companies that are more representative of society in their makeup from board to site level will reap the benefits through the bottom line in the long run."
Recommendations:
1. Ensure career progression is clear for all positions and encourage diversity across the company to eliminate 'group think' and encourage innovation.
2. Address the confidence gap – Technical knowledge can be learned and is not necessary in all roles in construction.
3. Role models and mentors can help with every issue raised and ensure women in particular have the support they need to progress within the company.
4. Culture change - Macho culture and site behaviour , work hard to influence and change the culture from the top down and the bottom up.
5. Agile/Flexible working practices – For both men and women ensure that parents/carers feel able to arrange time to work around their responsibilities. Look at the structural barriers that force women to make a choice between family and career. Sites can operate efficiently on a rota basis and not everyone needs to be on site at the same time.
6. Image/Behaviour - Call out bad or inappropriate behaviour and work hard to improve the image of the industry as a whole.
7. Numbers – Keep marketing the image of the industry, work with the careers advisors and get the quotas for women entering into the industry up. There is a chronic skills gap in the industry causing a "War on Talent", if the pool doesn't include women it is even smaller.
8. Unconscious Bias training – Throughout the organisation to encourage inclusivity and diversity.
What was interesting about her recommendations was that they were applicable across several sectors e.g. by interchanging words like site, to office. The reality of some of the challenges we face in varying businesses are not that different. It is simply that some sectors and organisations chose to challenge these issues a lot earlier than others. Now although there are those that are further along on their journey of implementing changes that make their sectors more diverse and inclusive, we challenge those that have just started, to carry on and those that haven't taken that step, to start.
Through her research project, Jenna was offered a position at Willmott Dixon during Lockdown. She acknowledges the best practice evident at Willmott Dixon and recognise the company as an Industry leader.
A few years ago Willmott Dixon set a stretching target to have gender parity in the workforce by 2030, the social value teams work with schools to open girls' eyes up to the prospect of considering construction as a career and in the East Midlands 55% of the management trainees are women, bringing a new dynamic into the workplace.
Willmott Dixon are the lead partner with Construction News on its Inspire Me campaign aimed at promoting greater diversity and an increase in women with senior-level leadership roles in construction. Operations Director, Michelle Cotterill, champions this in the region.
"We've come a long way as a business, but we won't rest on our laurels until the industry is seen as a sector of choice by more women. Last year, we launched a homeworking policy on top of our agile working option that came into force a few years ago. We hope this will help attract people from a more diverse range of backgrounds into our business as diverse teams create new perspectives" This endeavour is a championed by the business leaders, including CEO Rick Willmott.
Change has always all started with someone questioning and challenging some of the socially constructed systems and structures that shape how our world works. The emphasis on the word socially is to remind us we have both the power and ability to make the changes we need to shape the future we want to see. As we seek to see more women in construction and represented at board level we recognise we can't keep doing more of the same hoping for a different outcome. We must be conscious, intentional, proactive and genuine about our ambitions for equality and diversity. As I said before, change starts with asking questions. So, when you take an honest look at your organisations board level down, what do you see, what could you do better? I ended the conversation with Jenna by asking her what she chooses to challenge this year, and she shared that she'll be challenging herself to mentor more women and help them achieve their goals. The question is, what do you choose to challenge?
Related
0 Comments