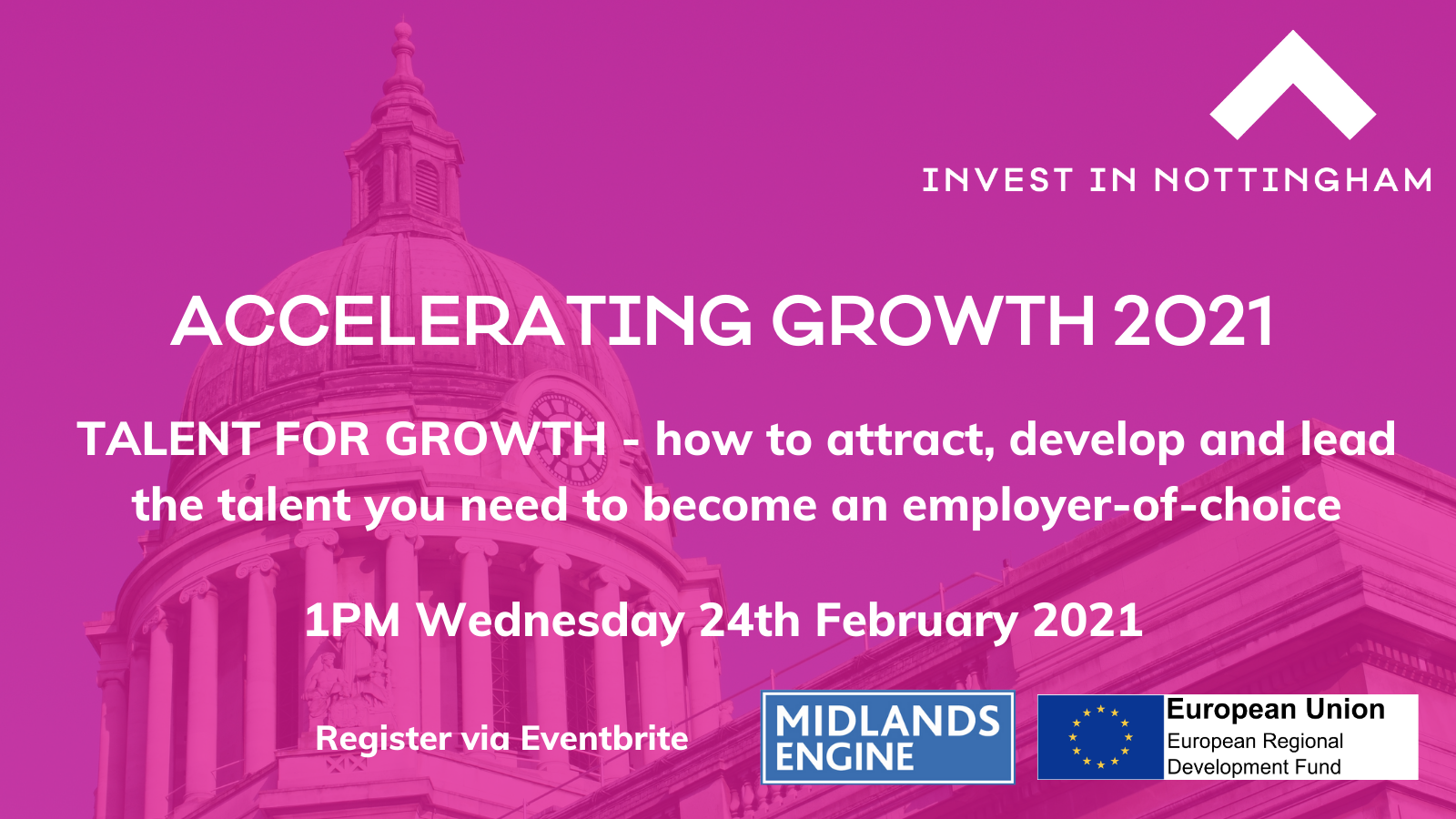 A serial tech entrepreneur, the head of social enterprise, a chief people officer and an expert on company culture will join forces to help Nottingham businesses learn how to attract and retain the best talent as they seek to grow.
Adam Bird, Tessa Cooper, Sarah Marriott and Kate Wood will come together under the banner of Accelerating Growth, a series of seminars organised by Invest in Nottingham to give firms the tools they need to scale up.
The programme began last month with an examination of how diverse workforces can shape better business performance in diverse markets.
The next event will take place online on Wednesday 24th February between 1pm-2:30pm, and will examine how growth companies can recruit and retain the right people, and develop a supportive culture which helps them perform at their best.
The four panellists answering questions at the free-to-attend seminar are:
· Adam Bird, founder of Cronofy, a scheduling platform for business
· Tessa Cooper, founder of Collaborative Futures, a social enterprise which supports young people and small businesses
· Sarah Marriott, Chief People Officer at Oakbrook Finance, a fintech business
· Kate Wood, who runs Pockets Consultancy, a culture-as-a-service business
Register your free place via Eventbrite here.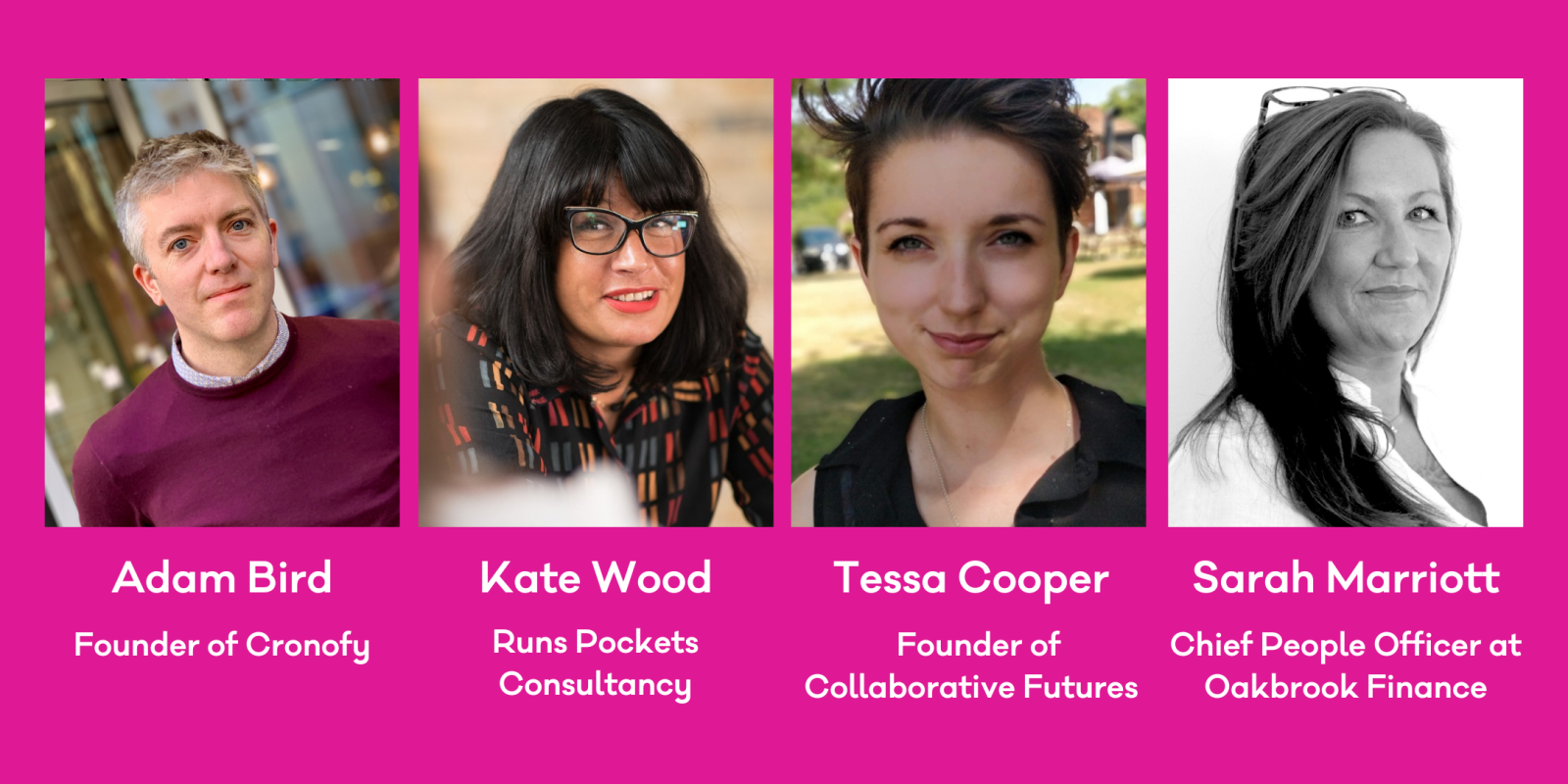 Kate Wood said: "I'm really looking forwards to sharing my experiences in this seminar. Finding people who are a good fit for your business isn't just about the qualities they bring as individuals. It's also about building an internal culture which gives those people the opportunity to thrive – if they thrive, you will!"
Oakbrook has won numerous awards for being one of the UK's Great Places to Work. Sarah Marriott added: "It is our people and our culture that have developed the products, delivered the service and made the growth possible. There are so many lessons you learn on the growth journey and this is an opportunity to help others navigate their way to success."
Invest in Nottingham is part of Marketing Nottingham. We support businesses that are growing and expanding as well as promote Nottingham as a leading business destination in the UK
Lorraine Baggs, Head of Inward Investment at Invest in Nottingham, said: "The Accelerating Growth seminars are a key part of our strategy to help the city's businesses progress as the economy begins to emerge from the pandemic. We want to help the next generation of business success stories thrive and this seminar is all about people who've already been on that journey sharing tips and tools about how to secure the talent you need to do that."
The Accelerating Growth programme, which is supported by the European Regional Development Fund and the D2N2 Local Enterprise Partnership, will examine the challenges associated with issues which can slow momentum amongst scale-ups.
Delegates can register for free on Eventbrite https://www.eventbrite.co.uk/e/accelerating-growth-2021-talent-for-growth-registration-137296143461?aff=erelexpmlt

Related
0 Comments