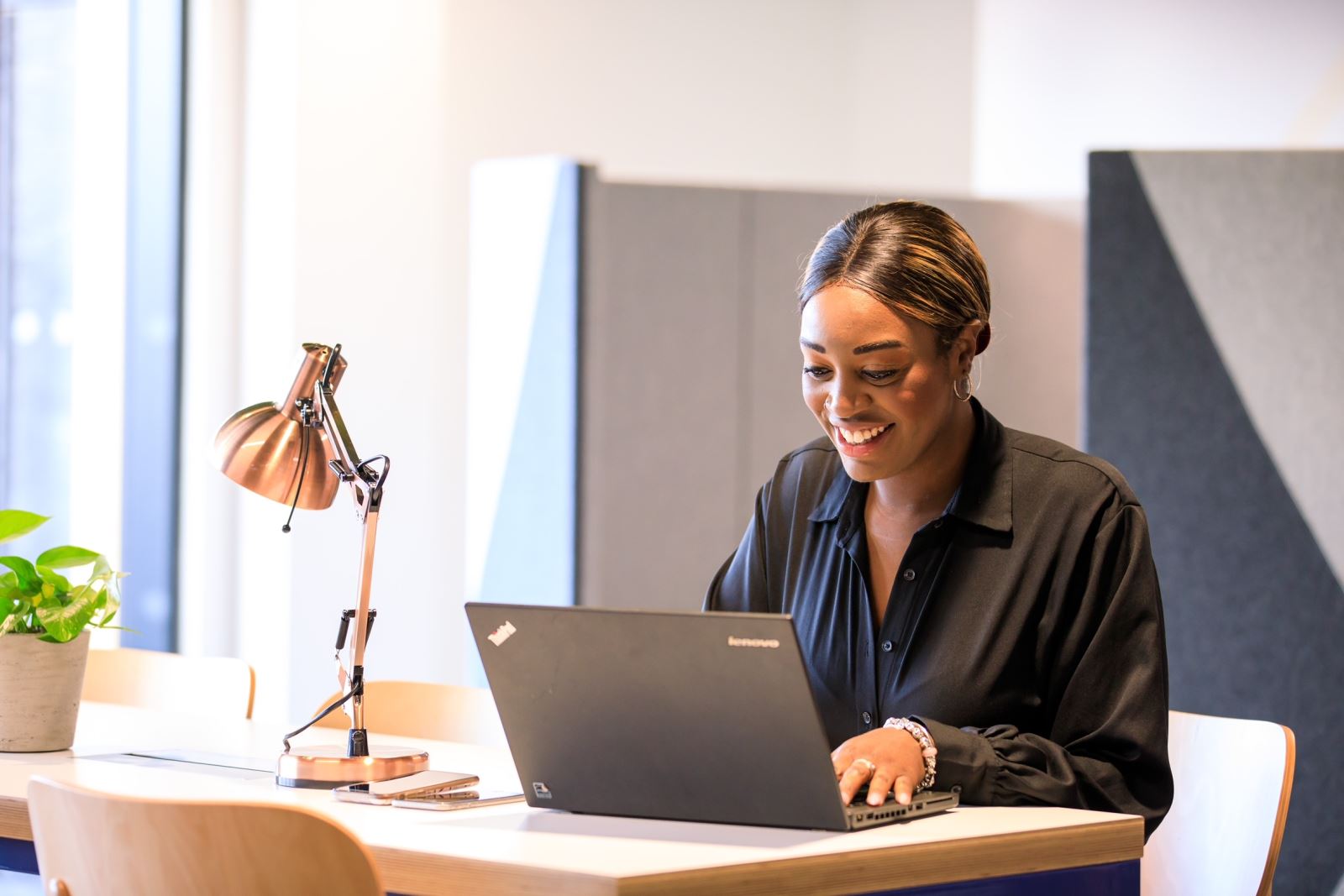 A pioneering workspace concept based on unrivalled access to business know-how is coming to Nottingham.
Scale Space was launched last year in London's White City in a partnership between Blenheim Chalcot, the UK's leading venture builder, and Imperial College, one of the country's elite academic institutions.
It combines flexible workspace suited to innovative scale-up businesses with a portfolio of membership benefits built around access to ideas and expertise.
Nottingham will be home to the first regional Scale Space, which will open on Wollaton Street later this month.
Scale Space is led by CEO Mark Sanders, who says the concept is based on the need to create environments which help scale-up businesses navigate the challenges they face by giving them a route into innovation expertise which is accessible physically and digitally.
He said: "The UK is very good at creating businesses but scaling-up is harder and there's little formal support for it.
"So what Scale Space offers is a real win for those scale-ups: a place where they can come together and be part of a community that is designed to help develop and transform innovative ideas into successful businesses, and a digital platform which means we're creating access to people, networks and ideas which goes beyond the physical environment."
Scale Space is backed by Blenheim Chalcot who have been building ventures in Nottingham for the past 20 years, having invested in success stories like TDX Group and Oakbrook Finance.
Mark added: "It's no accident that a leading venture builder has invested in Nottingham. This is the city where the journey that led to the founding of Experian means tech is effectively a heritage industry. There is a network of disruptive businesses here and some great talent to support them.
"So bringing the model we pioneered in London to Nottingham makes absolute sense. The lesson we have learned from the pandemic is that a flexible approach to business environments works best. But the need for dedicated, physical space will not go away – some of our most creative and productive moments happen when we come together and share ideas and expertise."
Scale Space Nottingham will commence operations from 22 February with a formal launch in March. Besides flexible workspace aimed at scale-ups, it also offers a unique digital knowledge platform called Connect, which enables its community of member businesses to come together, exchange ideas and access a portfolio of knowledge-related services. They include:
A scale-up community in Nottingham and London
A network of venture builders, academics, researchers, innovators and scale up experts
Expert know-how and content relating to accelerating business growth
Exclusive masterclasses, workshops and events for members
Specialist support services from Scale Space partners
Its arrival has been welcomed by Invest in Nottingham, which has identified high growth-potential businesses like fintechs as a priority for the city's economic progress the years ahead.
Lorraine Baggs, Head of Inward Investment at Invest in Nottingham, said: "Nottingham has a long-established track record as a destination for innovative, technology-led businesses, and creating an environment in which they can grow and thrive is key to sustainable economic growth.
"This is a new model for helping businesses to overcome the challenges associated with scaling up and we're delighted to see Scale Space choose the city as its first regional destination."
Related
0 Comments