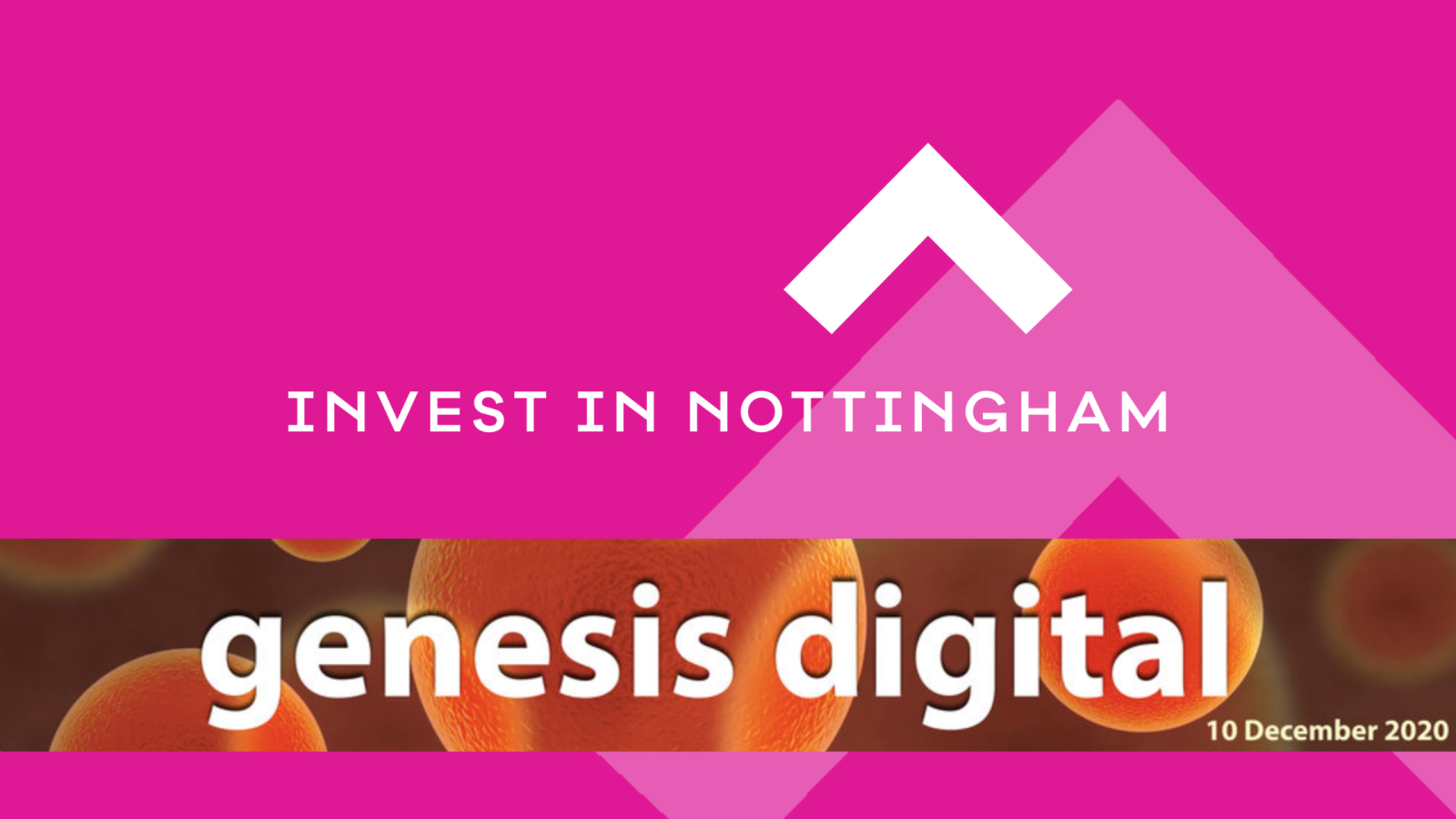 We're delighted to be attending Genesis Digital 2020 as a Regional Sponsor. Genesis Digital assembles senior executives and decision-makers from the Life Science, Healthcare and Technology fields. The conference is an opportunity for us to promote Nottingham as a place to grow your businesses in the lifesciences field.
Nottingham has a fantastic eco-system in the life sciences sector. The long-standing and successful life-science sector that has been present in the city since the 1840's with the creation of Boots. We're a city of discoveries – Ibuprofen and the MRI scanner were invented in Nottingham – and we continue to be at the cutting edge of health innovation.
Invest In Nottingham will be hosting an Innovation Workshop at Genesis on Monday 7th December at 13:30.
The workshop, titled 'How a successful life science eco-system helps drive business growth' will take a look at the ecosystem the city has in place to help the breakthrough companies of today grow and prosper. We will explore how fast-growing companies are able to tap into a wealth of support and experience as well as collaborate with our universities and businesses alike.
Our panel will help you understand how regional life-science clusters, like those in Nottingham, are able to provide the dedicated support fast-growing SMEs needs to become successful and continue to develop innovative solutions and products.
The workshop will be hosted by Invest In Nottingham's Business Expansion Specialist Nicolle Ndiweni with specialist guest speakers:
Toby Reid – CEO, BioCity Group

Rachel Hemsley – XenoGesis

Dr Darren Clark – Chief Executive, MediLink

Prof John Hunt – MTIF and Nottingham Trent University
To find out more about Nottingham's life science sector, visit https://www.investinnottingham.com/sectors/life-sciences.
To sign up to Genesis Digital 2020, visit http://www.genesisconference.com/registration/
Related
0 Comments