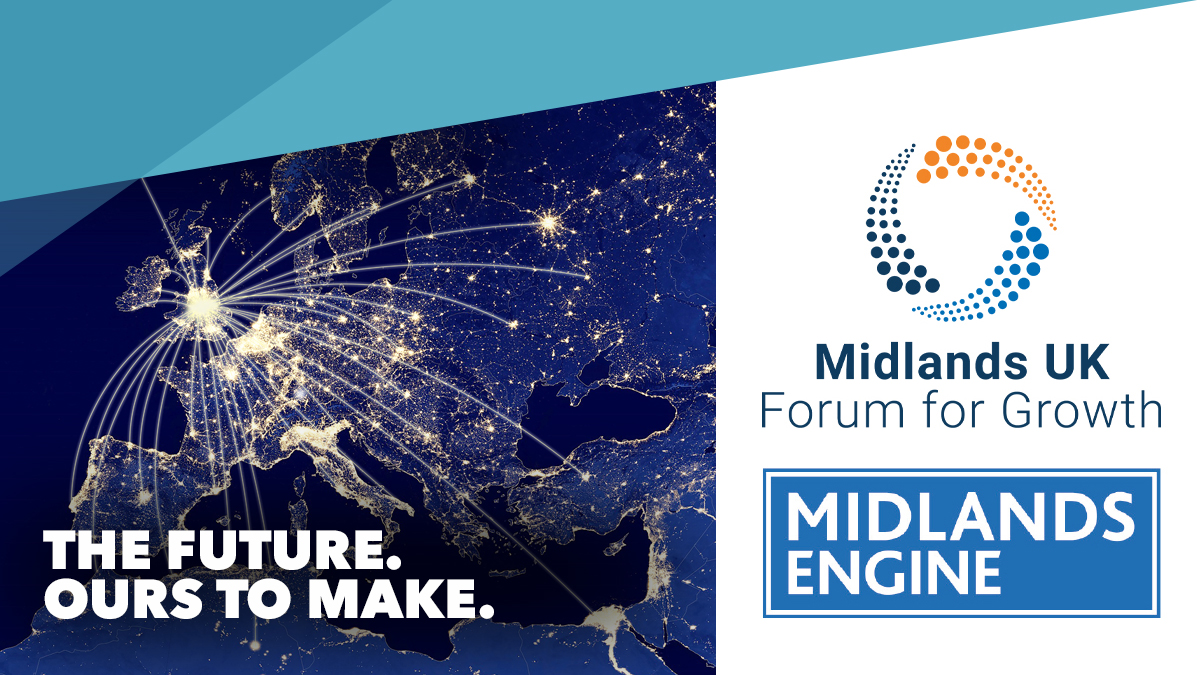 Invest In Nottingham are getting ready to showcase Nottingham and Nottinghamshire's investment opportunities at the Midlands UK Forum for Growth from 24-27 November 2020.
The Midlands UK Forum for Growth is the official investment conference for the Midlands, led by the Midlands Engine Partnership. More than 150 public and private sector organisations will convene with international investors at the three-day conference to showcase the region's wealth of opportunities for sustainable growth, investment and collaboration.
The Midlands is home to almost 11 million people – more than Scotland, Northern Ireland and Wales combined. Our region drives 22% of England's exports and generates £239 billion for the UK economy each year - an economy the size of Denmark's. The Midlands has seen significant growth over the past five years, but the potential for more is huge.
We are working closely with Nottingham City Council to present many of Nottingham's investment opportunities to an international audience. To find out more about Nottingham's investment opportunities, including the £2bn Southside Redevelopment, please see our Investment Opportunities Brochure here.
Stakeholders from across Nottingham will be speaking at the conference, including members of Nottingham City Council and members of Nottingham's business community.
Day One Nottingham Events
The Leader of Nottingham City Council, Councillor David Mellen is a speaker on a panel discussion, covering the topic 'City Challenge – Delivering Good Growth'.
Chris Henning, Corporate Director for Development & Growth at Nottingham City Council will be discussing the 'Repurposing our High Streets, City Centres.'
Samantha Veal, CEO of Nottingham-based Blueprint Regeneration, will feature on a panel discussion covering 'Infrastructure, People & Policy.'
Day Two Nottingham Events
'Understanding the Dynamics of the Midlands Residential Market' will feature the Senior Development Director at Godwin Group, Lindsay McCombe.
Day Three Nottingham Events
Dan Miller, Founder and CEO of Young Professionals, features on the panel discussion for 'Future Leaders – Delivering Good Growth.'
Lynn Oxborrow, Associate Professor at Nottingham Business School will feature on the 'Women in Leadership in the Midlands' panel discussion.
Wayne Bexton, Head of Energy Services at Nottingham City Council will feature on the 'Resilience & Sustainability – Moving Towards Zero Carbon' panel to talk about Nottingham's bid to become carbon neutral by 2028.
To view the full timetable of events and to register your place, visit midlandsukforumforgrowth.co.uk.
Members of Team Nottingham 2020, please contact Lorraine Baggs if you're interesting in attending the event.
Related
0 Comments