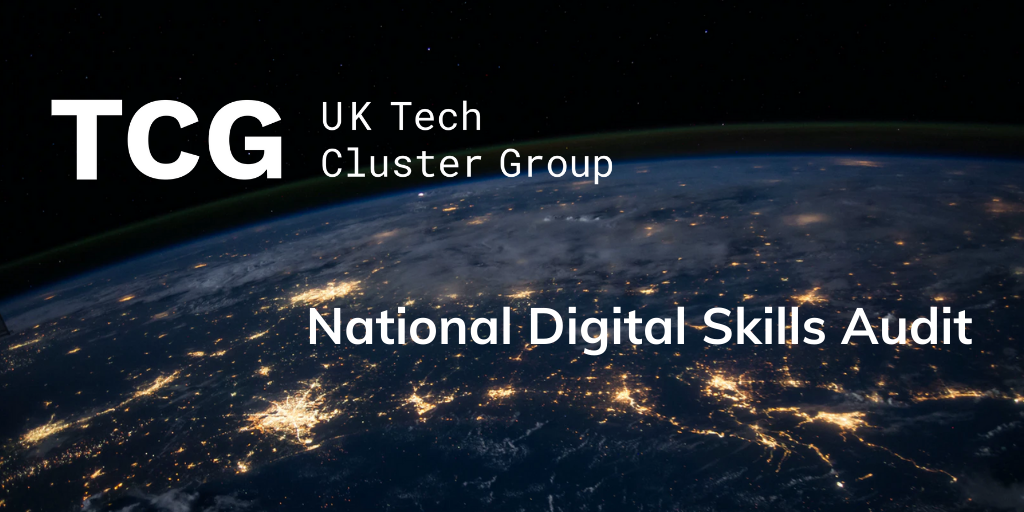 It's vital that we understand more about how the businesses in our region are performing, the challenges they face and also the impacts of COVID-19.
We have joined forces with The UK Tech Cluster Group and IOC to conduct an incredibly important National Digital Skills Audit, which will review the challenges we're facing regionally and nationally.
Due to be published in early 2021, the results will be shared with you and could help to inform and develop policies in your business as well as information location authorities, government and ​any regional and national stakeholders trying to understand emerging trends and prioritise the issues that need to be addressed.
To provide this insight, we need business support, you can complete the survey here.
The Skills Audit provides – independently-funded research that results in hyper-local insights across the whole ecosystem from multinationals to start-ups. ​​Providing us with important information on the digital and tech sector in Nottingham, the East Midlands and across the UK, to help us identify current challenges and emerging skills demands, to inform and support the work we do with education and industry in our region and continue to support the ecosystem to be more progressive, inclusive and diverse.
The survey is anonymous, and any sensitive information you provide will not be recorded against your company. It will however help us build up a picture of the industry in the East Midlands and contribute to the view across the UK.
The results of the survey will be released in early 2021, with a full report on the sector in the East Midlands, and access to the national report – helping us to understand how our region compares to the rest of the UK, and identify any potential opportunities or initiatives we can introduce in our region to strengthen the work we already do.
You can access the survey here.
We appreciate your support by taking the time to complete the survey, we will update this with more information on when the full reports will be published in early 2021.
Related
0 Comments