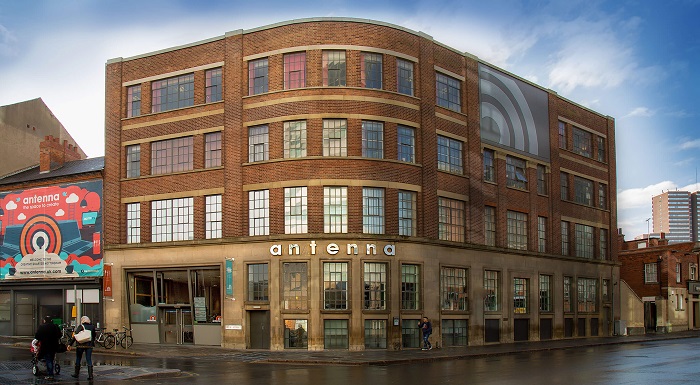 Visitors to Nottingham today cannot fail to notice the number of cranes which currently dominate its skyline as it undergoes one of the biggest transformation programmes in the UK. The £2bn Southside regeneration, the centrepiece of which includes the brand-new shopping centre intu Broadmarsh, a state-of-the-art Central Library, new bus station, retail units, 'City Hub' college campus, and HMRC's new building Unity Square, is set to revitalise the southern face of the city by 2021, while the nearby Nottingham Castle is also undergoing a £30m transformation and is expected to become Nottingham's flagship visitor attraction.
It doesn't stop there: the multitude of surrounding developments either under construction or in the pipeline - including the 40-acre Boots Island site - comprise well over 2 million square feet of office space, accommodation units, creative trade floorspace, hotel and retail space, while entire new neighbourhoods (such as the sustainable 27-hectare Waterside development) are also in planning.
These well-needed developments are welcomed by businesses and potential investors as Nottingham's office stock, particularly Grade A, has been at full capacity, leaving little room for expansion or new companies. Occupation of flexible workspace is also currently estimated to be at around 90% in Nottingham according to the GKRE Flexible Workspace Market report, and this high demand is predicted to drive up rents by £5psf over the coming years. The increasing volume of quality office space is attracting the attention of new and existing flexible workspace operators which are looking to grow portfolios, diversify offers and crucially appeal to the widest possible audience.
These days flexible workspace is not just for the start-ups or small businesses; tech giants, banks and large corporations are choosing flexible workspace to take advantage of the convenient terms but also so that the business and the employees alike can benefit from the community within. Flexible workspaces such as Accelerate Places on Wollaton Street offers not only high-quality accommodation and all-inclusive pricing, but valuable networking opportunities and access to investors including its own Blenheim Chalcot – 'the UK's leading venture builder'. Nurturing start-ups and supporting their growth has become second nature in Nottingham with a raft of spin-outs from big businesses such as Experian, Capital One and Boots using the wealth of expertise available to them including comprehensive programmes of events, and the talent, skills, innovation and facilities at Nottingham's two world-class universities.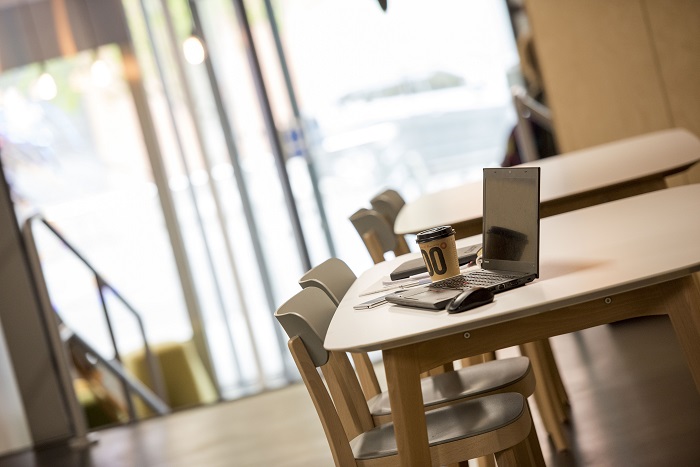 Invest in Nottingham also works to support the expansion and relocation of companies to the Nottingham city region, providing information about the area, identifying suitable business premises and helping them to build relationships with local organisations. The team has encouraged businesses to consider Nottingham through major marketing and PR campaigns targeting fast-growing companies in the Tech sector as well as London companies looking to expand and grow. Attendance at numerous events across the country raise the profile of Nottingham as a successful business location for companies new to Nottingham, and hosting events such as the successful From Start Up to Scale Up event further support Nottingham's existing growing businesses.
All of the developments on Nottingham's skyline are set to transform not just the physical landscape of the city but also Nottingham's prosperity in the years to come. The development of the Broadmarsh area alone is expected to boost the local economy by more than £1bn over a decade, elevate the city into the top six UK retail centres, create nearly 3,000 jobs for local people and attract an extra three million visitors a year to the city. The shiny new retail scheme will act as a physical and a metaphorical shop window: showcasing parts of Nottingham's high quality of life to potential new residents and investors.
Nottingham's connectivity, its compact and walkable city centre, pioneering approach to city centre parking and award-winning, clean and green public transport system enables rapid access and congestion free movement, making it an ideal business hub. Indeed, Nottingham's connectivity was ranked second highest in the UK in the FDI European Cities and Regions of the Future 2018/19. There is no doubt that flexible workspace solutions will have a large part to play as Nottingham keeps pace with the demand of its rapidly growing business community and the expectations of modern workers. Whilst Nottingham's burgeoning flexible workspace sector includes a diverse range of options such as Sneinton Market's MinorOak, the quirky, renovated factory Cobden Place, converted lace works Works Social, the creative Antenna Media Centre and specialist workspace at BioCity, recent developments are expected to be quickly let as businesses race to stake their claim in this fast-growing, forward-thinking city.
As Nottingham's momentum gathers pace, it is vital that the city and its components continue to diversify including landlords creating a balance between 'traditional' office space and dynamic workspace solutions to meet the demand. A careful balance of stock will be key to Nottingham's success over the coming years, and will enable the city to continue to attract businesses throughout 2021 and beyond.
Related
0 Comments