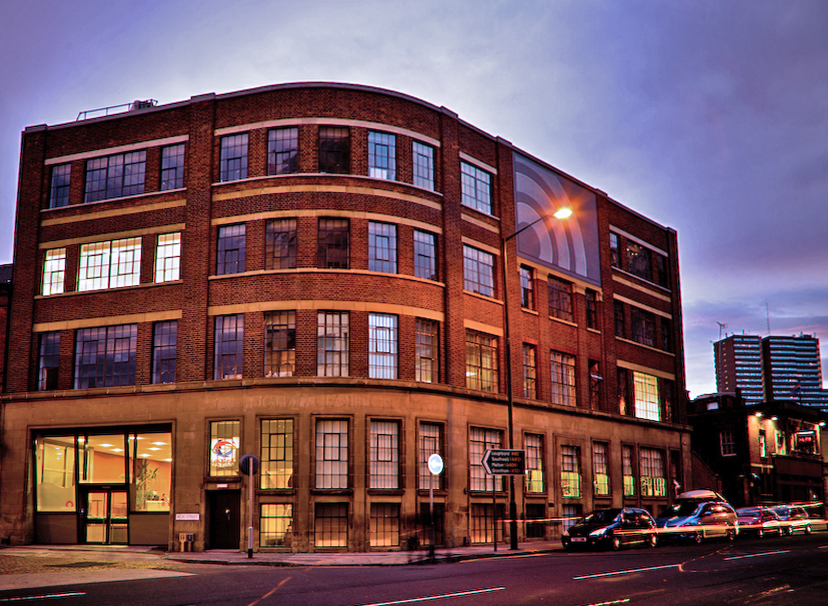 Attendees gathered at creative business centre Antenna for the latest Invest in Nottingham event: From start-up to scale-up and how to fund it. The aim of the workshop was to bring together a panel of Nottingham business leaders who have transitioned their own business from a start-up to a successful company, to share and offer advice to those at the beginning of that transition.
The event was hosted by Richard Baker, director of BakerBaird Communications, and speakers included representatives from PwC, Littlefish, British Business Bank, OpenWrks and Accelerate Places.
The evening began with networking over drinks and canapes before Invest in Nottingham's Ken Nettleship took to the stage to welcome attendees and explain that they would be encouraged to discuss their own challenges and share ideas. The best way to grow an economy, he said, is to encourage the next generation of businesses and entrepreneurs, and events such as this were intended to facilitate their growth.
The first speakers were Simon White, Deals Partner at PwC and Michael McLaughlin, Director of Corporate Tax at PwC. They spoke briefly about PwC's purpose before outlining key things for start-ups to consider when seeking funding. They advised that before approaching investors, it was important to ensure that you have robust financials, ensure you are able to tell your story, know your strategy and always be transparent.
Next up was Emma Maraio, Head of Talent at IT service provider Littlefish. She described the company's journey from a "bedroom start-up" to a major organisation with "around 40 job openings at any given point" and shared some of the secrets to their success.
She felt it was partly attributable to Littlefish's culture of enthusiasm and willingness to be flexible, explaining that "our customers really like us because we say yes and then we work back from that point".
The following talk was from Lewis Stringer, Senior Manager at British Business Bank, who outlined the support that they can offer to start-ups seeking funding. They aim to make the process easier to navigate by providing "greater options" and making businesses "better aware of the funding streams available".
Olly Betts, Co-founder and CEO of OpenWrks, suggested that focusing on doing a really good job in your business should be a priority as "funding will usually follow", and described some of his own lessons learnt during the transition from start-up to scale-up. His advice was that start-ups should evaluate their business structure and their attitude towards expenditure, trust their team, have a greater awareness of toxic employees within the organisation, and only hire people who believe in the cause.
The final talk was from CEO of Accelerate Places, Mark Sanders, who introduced the company before describing several things to consider when scaling up a business. He directed attendees to the Scale Up Institute website, which outlines five major challenges to scaling up; talent and skills, the right leadership, access to markets, finance and infrastructure. He provided advice about the best way for start-ups to navigate the scale-up process, such as "being focused on what you are and what you're good at is more important than trying to diversify too soon."
The event finished with a Q+A panel session hosted by Richard Baker, Director of BakerBaird Communications, in which attendees were invited to discuss their own challenges and concerns with the experienced business leaders on the panel.
Discussions centred around making the best use of resources in the city (e.g. collaborating with the universities on student placement opportunities), the impact of the £2bn Southside regeneration, hints and tips for recruitment such as how to identify people who are aligned with the company values, as well as sharing various lessons learned during their own scale-up journeys.
The panel session ended with a discussion around why Nottingham was a great place to start and scale up a business, with panel speakers particularly highlighting the talent and premises available, the low operational costs, great transport links and all round "positive vibe" in the city.
Stephen Jackson, interim Chief Executive of Marketing NG, said:
"This sell-out event was a huge success, demonstrating a sense of ambition within the local business community. It's no wonder that Nottingham has previously been named the UK's top city for small business growth, with events such as this one helping start-ups to tap into the city's potential.
Nottingham has the availability of resources, support network and the collaborative approach to enable an entrepreneur to make their idea a profitable enterprise, and we look forward to hosting similar events in the coming months and supporting businesses at all stages of their scale-up journey."
Related
0 Comments