Plans for a new seven-storey office block in the Southside area of Nottingham city centre, which would have room for 1,000 desks, have been submitted.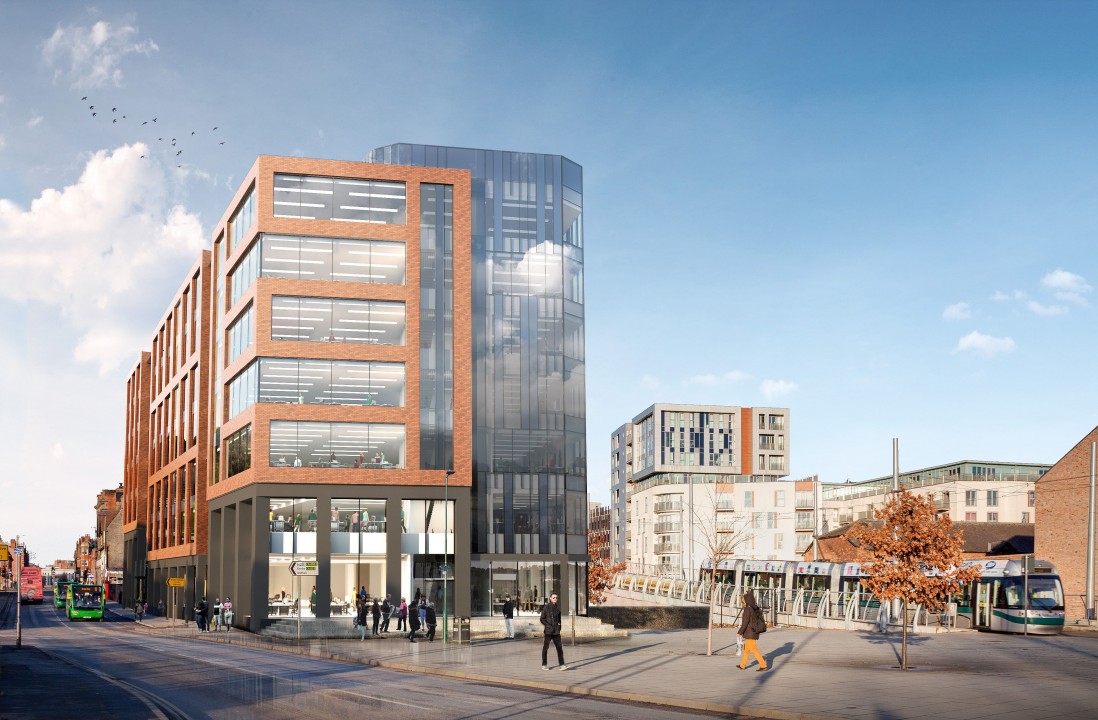 The initial proposal for the new site at on the south east junction of Arkwright Street and Crocus Street was announced at MIPIM earlier this month
The site was used as a base of operations for the NET lines two and three construction.
The planning submission for Crocus Place is the latest proposal for office space in the Southside area, along with Unity Square, Station Street and City Buildings all due to start on site later this year.
The development would provide more than 125,000 sq ft of office space across a number of floors, close to the train station and tram stop and close to the city centre.
If planning approval is received, construction will begin in the autumn, with the building opening in spring 2021.
Council leader Cllr Jon Collins said: "We know there is a desire for more top quality office space to bring more jobs and employees to the city and hopefully from across the Midlands.
"Our proposed transformation of Crocus Place will add to what is being offered by Unity Square, City Buildings and Bildurn on Station Street and create a busy office quarter of the city, creating an attractive new addition to the area.
"We are confident that this new development will be a great success and addition to the Nottingham landscape."
Jon Crabb, associate partner at Franklin Ellis Architects, which designed the build, added: "We're very excited to be a part of the redevelopment of the Southside area and help create much-needed office space in one of Nottingham's most prominent locations.
"Having worked in the city for more than 25 years, we have become experts in combining modern with traditional in order to enhance the local heritage while also creating stylish developments.
"Our designs for this scheme include a combination of glass and brick to do just that, and we look forward to working with Nottingham City Council and seeing this high-profile scheme progress."
Original story Insider
Related
0 Comments