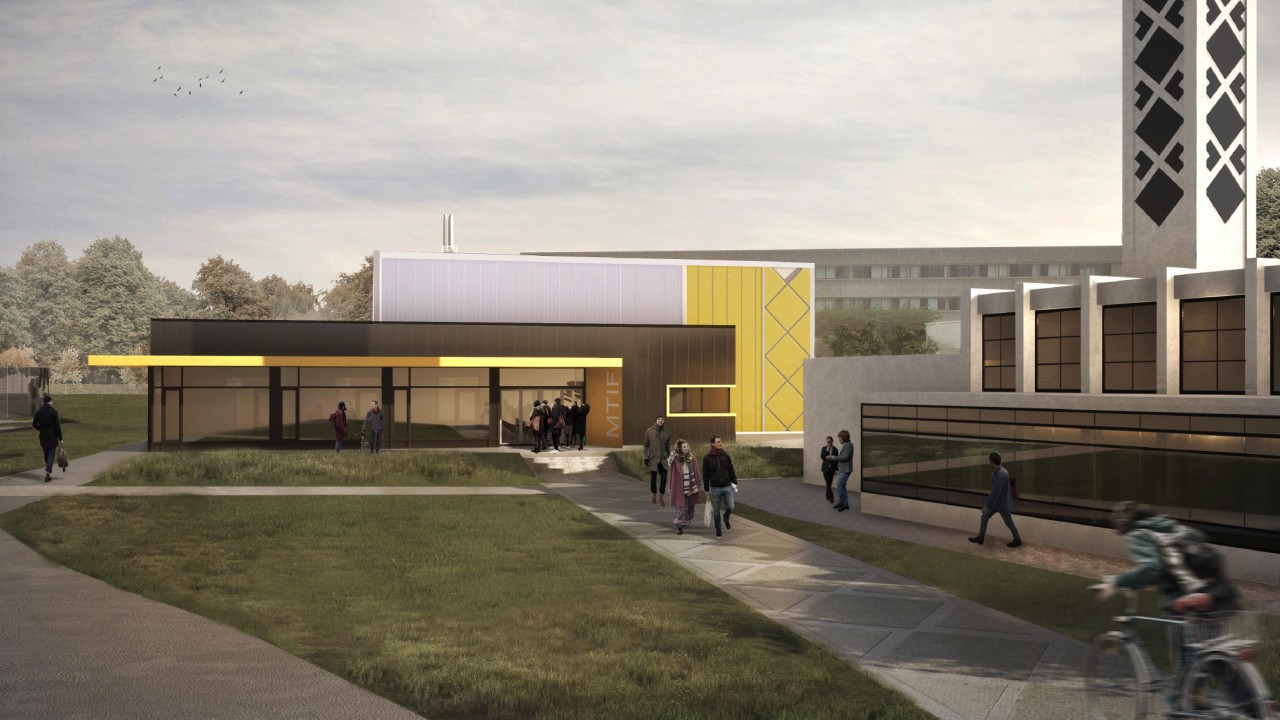 An £8m centre which will bring new medical technologies to market has been earmarked for Boots' Enterprise Zone in Nottingham.
Plans have been submitted for the scheme which will be part of Nottingham Trent University's dual-site Medical Technologies Innovation Facility (MTIF). The project will aim to improve patient care quality by speeding up medical product development and getting innovations to market as rapidly as possible.
The development is being brought forward alongside an already-approved £15m multidisciplinary research and development building at the university's Clifton Campus, which will integrate the work of scientists, engineers, clinicians and med-tech entrepreneurs. They will work collaboratively to develop new products and advanced materials to meet the future needs of healthcare.
The facility will provide access to laboratories, clean rooms, technologies and expertise for processing, prototype development and preparing manufacturing processes. The overall MTIF project is being supported with £9.7m from the D2N2 Local Enterprise Partnership, through the Local Growth Fund
The university's vice-chancellor, Prof Edward Peck, said: "Medical technology is one the real strengths of the local economy, one of the real strengths of Nottingham Trent University and a major priority for the Midlands Engine, so this is both a timely and exciting development."
The building work could begin this summer if Broxtowe Borough Council approve the scheme which would be expected to take about a year to complete.
Prof Mark Biggs, head of the college of science and technology, added: "We want to help accelerate new product development for med-tech companies by providing them access to world-class facilities and expertise.
Sajeeda Rose, D2N2 chief executive, said: "The project is a great example of one of our universities working with the private sector to develop a new facility for our life sciences sector to improve its productivity through R&D and innovation."
Mark Chivers, director of the Nottingham Enterprise Zone at Boots UK, added: "The vision for the Nottingham Enterprise Zone is to create a UK centre in health, beauty and wellbeing in Nottingham. We are supporting this initiative to create a vibrant business site that will improve the local economy and allow a number of start-ups and small and medium enterprises to develop and grow. Our work to create the Nottingham Enterprise Zone is part of our ongoing commitment to innovation and being an incubator for young businesses in the East Midlands."
---
Article courtesy of Insider Media Limited.
Related
0 Comments