A 92-apartment scheme in Nottingham city centre has been given planning approval.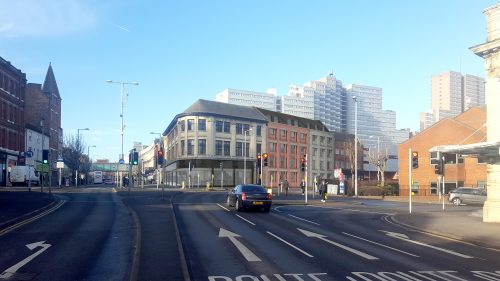 The decision follows a six-month design period instigated by Rayner Davies architects.
The scheme is on the corner of Lower Parliament Street and Glasshouse Street in the centre of Nottingham and will include 92 studio apartments.
A statement from Rayner Davies said: "The 1920s Portland stone clad building fronting Lower Parliament Street is retained, with the poorer quality and now derelict buildings behind demolished. The new build element makes extensive use of decorative brickwork, with relief given by modulation of the façade. Five stories are proposed, respecting the scale of the nearby medium level buildings. The opportunity is also taken to introduce a new site entrance from Clare Street, rejuvenating what had become a dead-end and poor public realm."
Work is expected to start in the spring and will take 12 months to complete.
---
Original arcticle East Midlands Business Desk
Related
0 Comments