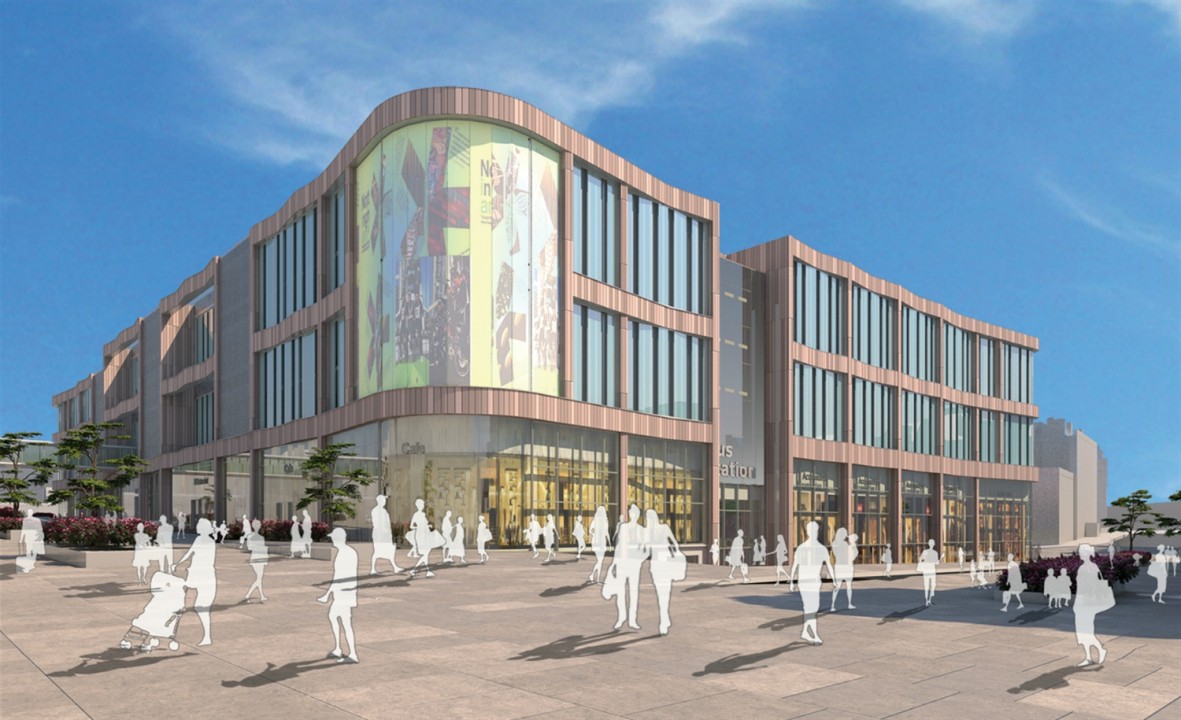 A £15m funding package to improve Nottingham's 'Southern Gateway' has been approved.
The £250m scheme involves the redevelopment and improvement of the area from the intu Broadmarsh shopping centre to the city's train station.
It includes a revamp of the intu Broadmarsh centre and the building of a new bus station, car park, library, retail spaces, and changes to the area's road and tram links.
The funding has now been approved from the D2N2 LEP's Local Growth Fund (LGF).
The Southern Gateway project is due to be completed by mid-2021.
Nottingham City Council's business case estimates that the regeneration will directly create 532 full-time jobs as well as 2,300 indirect jobs and will result in a new library, 1,208-space car park, bus station and 75,347 sq ft of altered public space.
D2N2 chair Elizabeth Fagan said: "The Southern Gateway project is ambitious. The improvements are designed to attract investors and benefit business, but essentially also to create a space which people will want to live and work in. D2N2 is backing this vision, with one of the largest single investments from its Local Growth Fund to date. We believe it will help Nottingham maintain and enhance its status as a UK core city, and aid the economy of the wider LEP area."
---
Article courtesy of Insider Media Limited.
Related
0 Comments