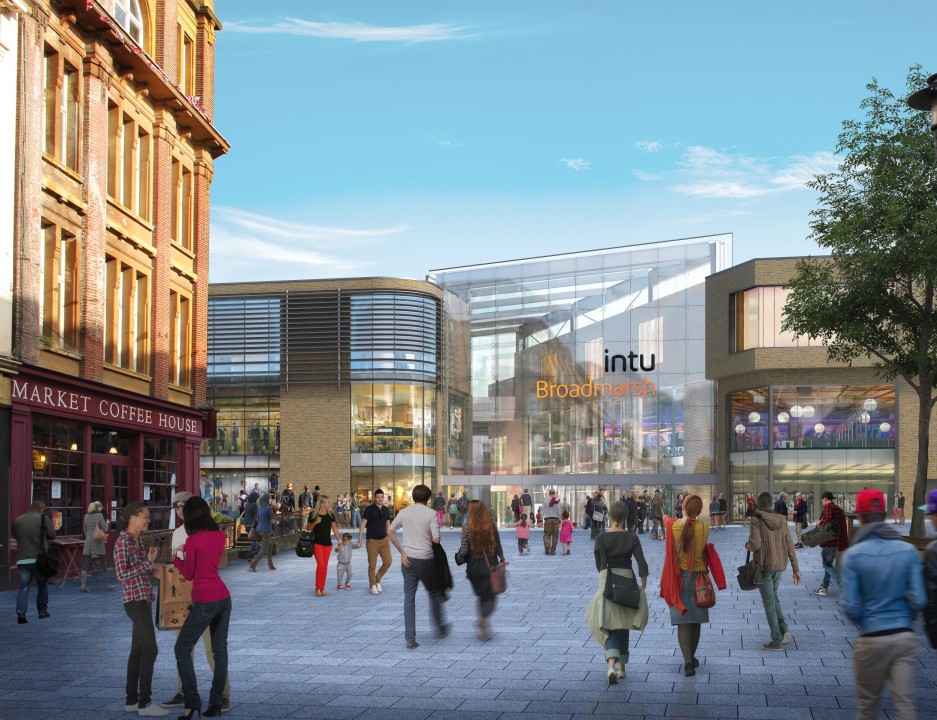 The developer behind the £136m revamp of the Intu Broadmarsh shopping centre in Nottingham has said it is talking to "a number" potential new tenants.
It comes after intu said the long-awaited redevelopment of the 44-year-old centre would begin in February. The work will see the creation of a nine-screen cinema and a ten-tin bowling venue, as well as new retail and restaurant units.
"We have a number of active discussions going on and deals in solicitors' hands," said Martin Breeden, intu development director. He added that there was a lot of interest from high-end retailers.
The revamp is seen as key to the success of the £250m Nottingham Southern Gateway scheme, which will feature the creation of a new office, leisure and retail district between the shopping centre and the railway station.
Business leaders have said it will help boost visitor numbers and see the city centre to jump from 12th to sixth in the national retail rankings.
"It's a fantastic location which is well connected," said Breeden. "At the moment 13 million people per year walk through it. Imagine how many will visit when it has new wonderful attractions. This is one of the biggest city centre regenerations in the UK."
A new £58m college will be built next to the shopping centre, as well as a new multi-storey car park and bus station.
Late last year it was announced HMRC was taking a 25-year lease for the 276,600 sq ft first phase of Unity Square, opposite the railway station, to create a regional headquarters which will accommodate 4,000 staff.
---
Article courtesy of Insider Media Limited.
Related
0 Comments