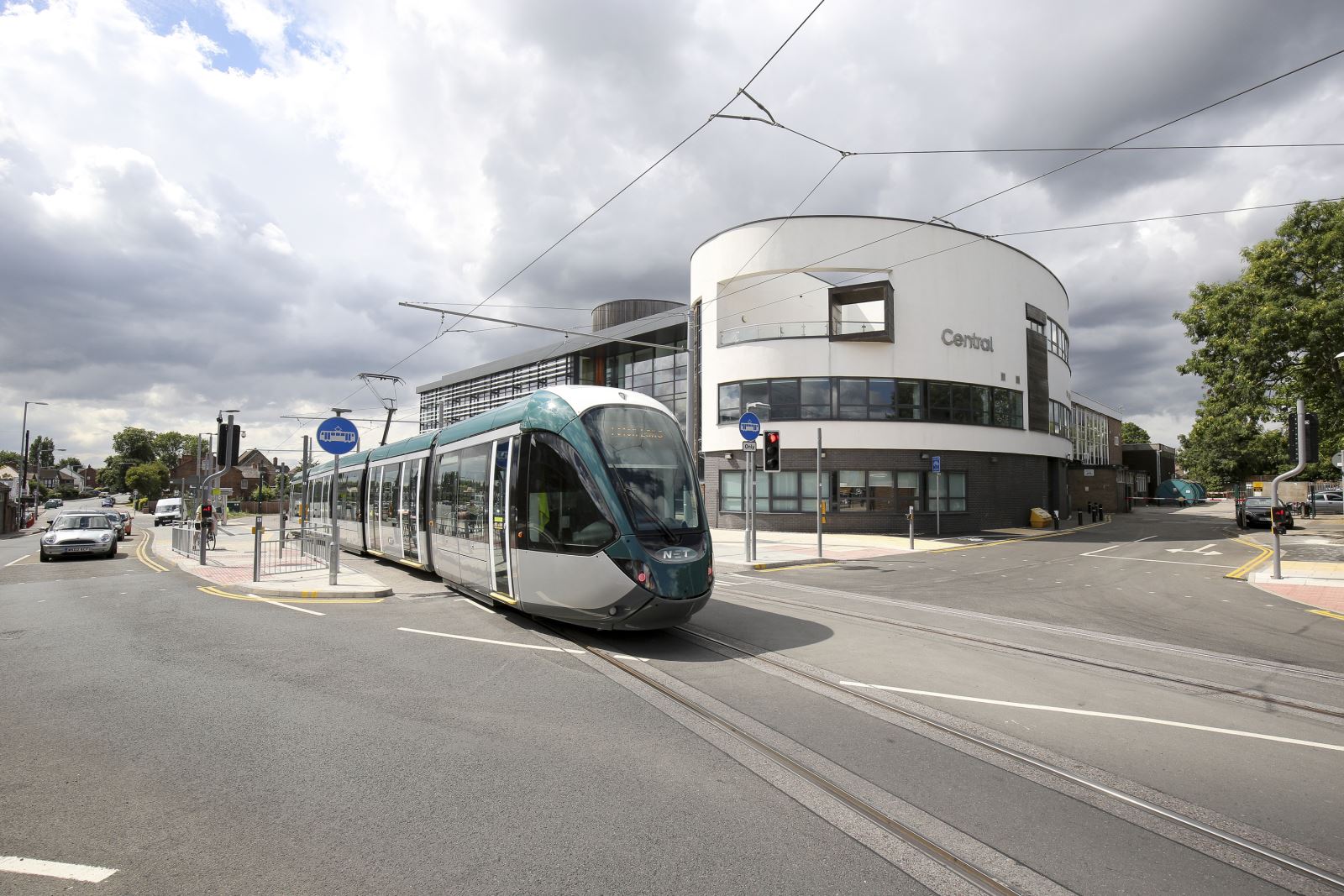 ---
Major government fund could improve Nottingham's transport tram and bus networks

Thanks to a major government fund that's aimed towards boosting transport, Nottingham could see it's tram and bus networks extended and improved.

Theresa May said the £840m transport improvement form is set to be split between a number of major centres around the country, Nottingham and Derby being amongst the list.

Speaking about the fund, Theresa May said it would help "spread growth beyond London and empower local businesses to create more, better-paying jobs".

As both Derby and Nottingham have been shortlisted as one combined city region each will receive £50,000 to work together to create a strong case for investment over the next year. TBids will be assessed by taking into account their strength and impact on improving connectivity, supporting employment and driving up productivity.
---
Nottingham's Staffline buy south-west business Passionate About People

The Nottingham based training and recruitment firm, Staffline, have bought Passionate About People, a Gloucestershire based recruitment business.

Established in 1988, Passionate About People is compromised of Omega Resource who specialise in the aerospace, automotive, construction, energy, logistics and manufacturing sectors, and Datum RPO who provide recruitment process outsourcing solutions. Passionate About People reported revenues of £72m in 2017.

Chris Pullen, chief executive officer of Staffline, said: "Passionate About People is a highly complementary fit to our existing recruitment activities and will broaden our sector coverage, expand our UK footprint and enable us to offer our clients new services through Datum and Omega. The acquisition gives us access to new sectors in aerospace, energy and construction, as well as increasing our market share in manufacturing, whilst further strengthening our market leading position in the automotive and logistics sectors."
---
Prominent Nottingham office building has been snapped up by investors

City Gate East & West, the prominent office building in Maid Marian Way has been acquired by CEG on behalf of investors.

CEG are planning on a substantial investment into City Gate which will benefit many companies such as Experian, Arup, JLL, Nottingham Trent University, Scape Group and more.

James Keeton from the Nottingham offices of JLL, who worked alongside Ben Kelly in its capital markets team to agree the sale, said: "City Gate East & West, at just over 175,000 sq ft combined, is one of the largest and arguably most iconic office developments in the city centre.

Jenna McIntyre, acquisitions manager at CEG, added: "Citygate represents another great addition to our expanding portfolio, with all the hallmarks of a solid investment.

"We were keen to realise such a rare opportunity to acquire one of the most prominent developments with an enormous amount of potential."
---
Life Sciences firm doubles footprint after opening offices in BioCity Nottingham

BioCity Nottingham's Discovery Building has welcomed life sciences firm XenoGesis. The Nottingham based firm have opening new laboratories and offices at BioCity in a move that has nearly doubled their footprint in the city.
XenoGesis have taken 5,500sq ft of space in which was made possible after receiving a grant from the Governments Regional Growth Fund from the Univerisyt of Derby Invest to Grow Programme.

The company have plans for "significant" future growth and they now employ 26 members of staff. The company now employs 26 staff and says it has plans for "significant" future growth.

Founder Richard Weaver said: "It was fantastic to celebrate the official opening of our new labs and offices at the Discovery Building, which will provide us with the space we need to embark on our next phase of growth.

"We are thrilled with our new bespoke facilities which will provide an enhanced working environment for our growing team as well as accommodating our plans to expand our service offering for our clients, who we look forward to welcoming to XenoGesis."
---
For any more information on business news or investment opportunities please contact us!
Related
0 Comments