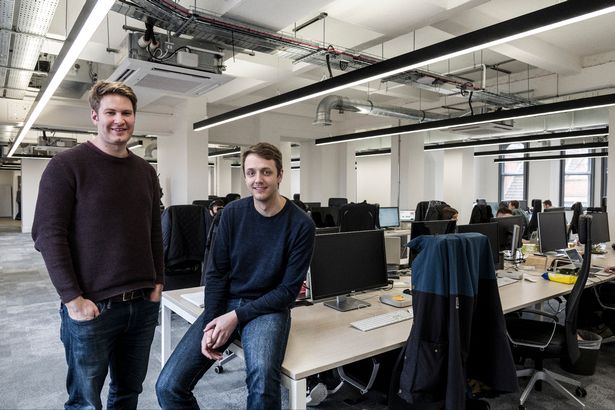 Nottingham based digital agency Impression has been shortlisted in the prestigious Google Premier Partner Awards.
The awards, which are hosted by Google for digital agencies across the EMEA (Europe, Middle East and Africa), recognise excellence in digital marketing and in particular, the use of paid advertising online. Impression has been shortlisted in two categories for Search and Shopping Innovation.
Speaking of the awards, Impression's founder Aaron Dicks said: "It's been an incredible year of growth for Impression, and one in which we've been recognised in a number of awards. This one from Google is especially exciting for us because we know we're up against the best digital agencies in the EMEA region.
"It's always been our vision to build a world-class team of digital experts at Impression who could deliver the best possible results for our clients. I'm so proud that we have consistently achieved and exceeded even our own ambitious aspirations and that we're able to list some of the UK's best known businesses in our client portfolio, as well as some of our industry's recognised leaders in our team."
Founded in 2012 by Aaron Dicks and Tom Craig, Impression has grown significantly and now employs more than 40 digital marketing experts at its HQ in Nottingham city centre. Their recent award wins include the Best Large SEO Agency at the European Search Awards and the Drum Recommends award for Digital Strategy.
Liam Wade, who heads up the PPC team at Impression, said: "Google advertising offers businesses of all sizes an opportunity to increase their online visibility, build their brand and make more sales.
"The main thing that differentiates our approach to advertising from that of other agencies is that we're 100% dedicated to delivering a high return on investment with genuine bottom line impact. That means we take the time to really understand our clients' businesses, their margins and their aspirations to align our own efforts with theirs.
"The Google Premier Partner Awards are a huge accolade for us and we're thrilled to be shortlisted. We'll be keeping our fingers crossed for the results and wish every agency shortlisted the very best."
Impression has played an active role in the Nottingham business landscape. Its team regularly attends Nottingham business events and works closely with Nottingham organisations and associations like Nottingham City Council, Marketing NG, the University of Nottingham and Nottingham Trent University. Its annual graduate scheme has welcomed graduates from a variety of local universities. The agency continues to work with a range of Nottingham based businesses including Experian, John Pye Auctions, Robin Hood Energy and Great Bean Bags.

---
Article courtesy of Impression
Related
0 Comments