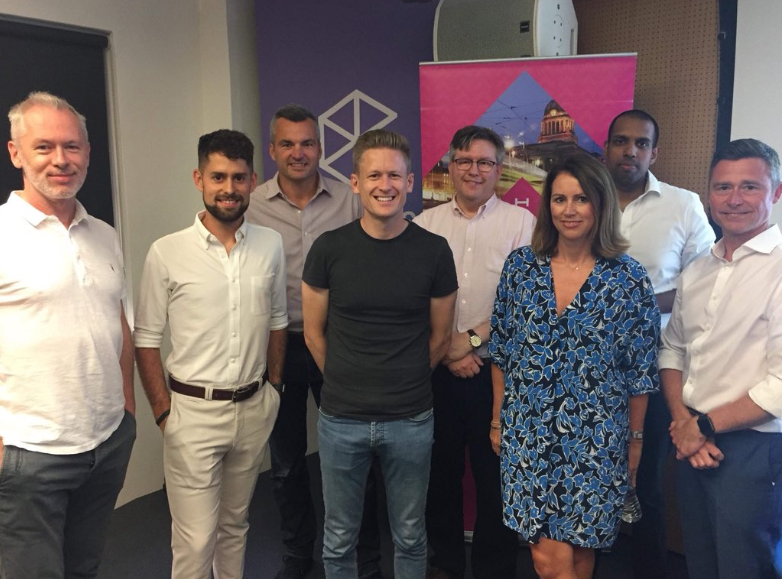 Attendees gathered at Campus London, A Google Space for the latest event from Invest in Nottingham, an arm of Marketing NG, the official Place Marketing Organisation for Nottingham and Nottinghamshire.

The aim of the session was to bring together a panel of business leaders who have scaled businesses up from a starting point to a successful company, to share and offer advice to those at the beginning of the scale-up transition.

Brendan Moffett, Chief Executive of Marketing NG, opened the session with a reminder that to grow an economy we must encourage the next generation of businesses and entrepreneurs and by default create an uplift in job creation.

Richard Baker, founder of BakerBaird, introduced a brief history of Nottingham's heritage in tech to the London based attendees. The story of how hire purchase furniture in the sixties needed a solution to the huge amount of paperwork they were storing. A local company called Commercial Credit Nottingham created a database to house the data on a computer. That company developed and went on to become one of Nottingham's biggest business success stories ever, Experian.

The presentations began with Mark Onyett, Partner at Blenheim Chalcot, talking the attendees through his long and successful career. Onyett explained that understanding early on what could make or break your business is extremely important in progressing from a start-up to a scale-up.
Onyett said: "Having pace and dynamism gives you an advantage and makes you agile. It you are able to be flexible and move quickly, you will see your business grow."

Olly Betts, Co-founder and CEO of OpenWrks, explained his use of a single growth metric to assess progress and keeping a list of anything which is blocking growth.

Betts stated: "We have extreme internal transparency of our growth metric, it's in everyone's objectives, it drives people's bonus and it's on the wall in the office. In every meeting we talk about what is blocking growth and everyone has ownership for removing these blockers, we then celebrate the growth that follows".
Karan Shanmugarajah, CEO of WealthKernel shared that recruitment was one of the driving factors in why he began his business in Nottingham. The city offered the talent pool he required for his tech based business.

Shanmugarajah added: "Recruiting the right team is key to the success of your business. Nottingham has a strong talent pool which has enabled us to find the right people to make our business a success."

Kate Erb, Chief Customer Officer for Oakbrook Finance used an analogy to explain how your relationship with your start-up business changes as it matures. In it's youth, a new business is demanding, needing attention and care, but as it grows it needs space to develop, requiring you to let go and share the responsibility with others.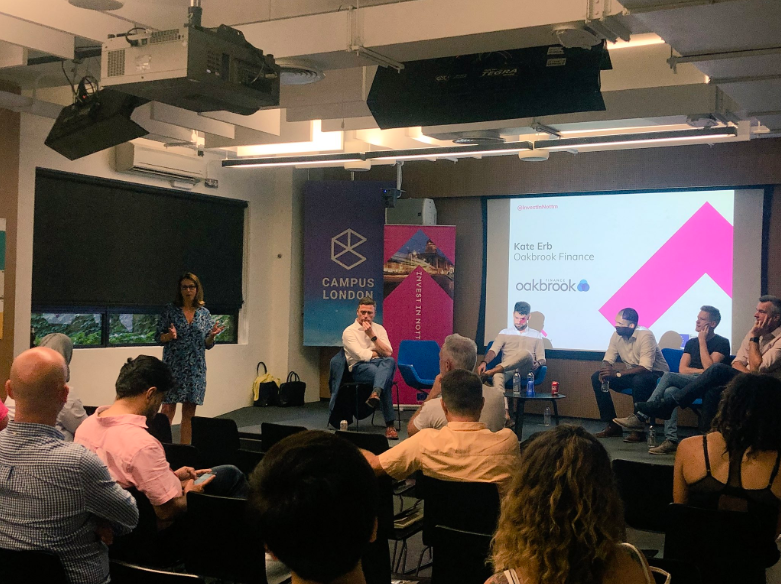 Erb stated: "Part of that letting go is not questioning yourself, asking if you are doing a good job. Instead, just get on with it and do a good job. That questioning doesn't help and isn't productive."

Sam Howard, Director of Research for Userfy told the attendees how building a robust, replicable research process has helped set his business up for scaling without risking a drop-off in quality.
Howard said: "A systematic approach to your business and the way in which you work ensures consistency in output. Achieving that consistency enables you to achieve a quality standard that in turn ensures your business is at it's best at any time.

Geoff Love, Chief Executive of Commify, shared a different viewpoint on scale-up. He explained that it's important for scale-ups to seek assistance in the form of funding and strategic advice and not to try and do it alone.
Love stated: "too many entrepreneurs want to keep 100% control of their business and ultimately this limits their ability to scale up. Private equity and venture capital can transform your business, and if you find the right partner, their impact can be transformative"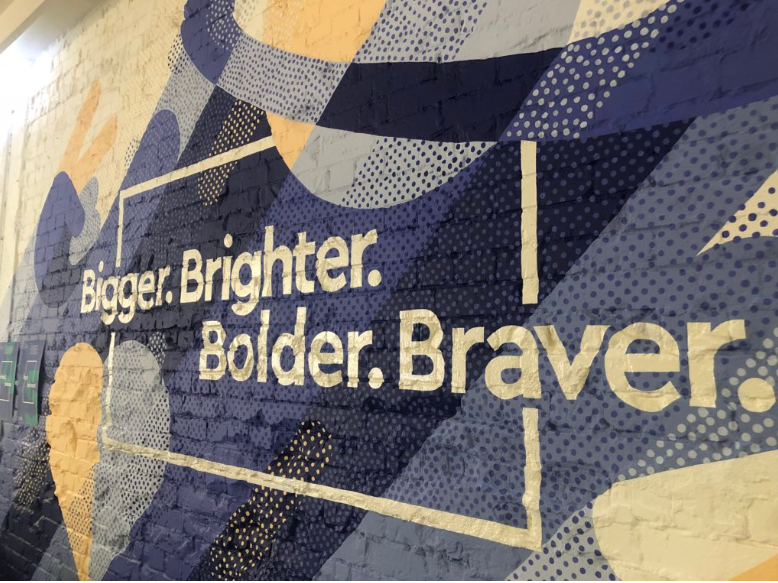 Brendan Moffett, Chief Executive of Marketing NG, added: "Invest in Nottingham continues to highlight the city as an incubator for start-ups and a hotbed for companies to scale-up to the next level.

"This event showcased why Nottingham offers an environment for success, demonstrating a broad range of growth journeys through a diverse panel, to a room of London based talent. Nottingham offers the opportunity to grow to the next level, in a more cost-effective environment, but with the support and collaborative networks, and ease of access to the capital, expected of a business today."
---

For more information about Invest in Nottingham and upcoming events contact us here.

Related
0 Comments