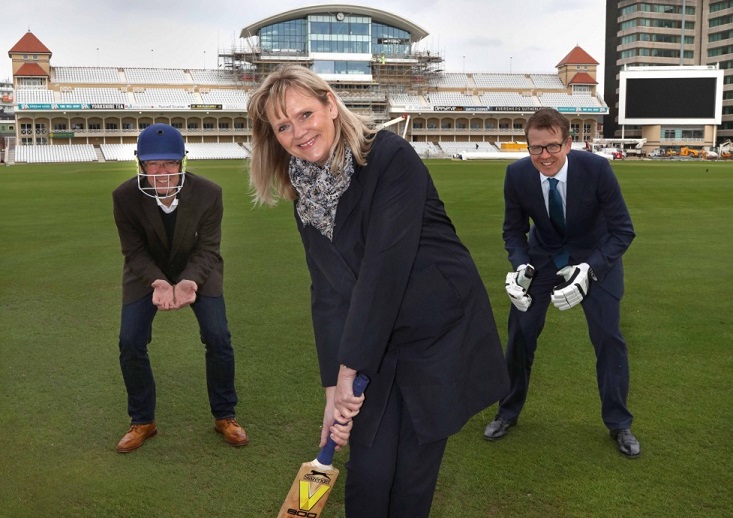 The highlight of the week is the launch of ProCon Nottinghamshire, which following in the footsteps of the highly successful Leicestershire version, aims to promote expertise, knowledge sharing and provide networking opportunities for professionals working in the property and construction sectors.
The inaugural launchevent takes place at 8am on Thursday 17th May at Trent Bridge where all will be welcome to be part of the start of what will be a vibrant community of property and construction professionals.
As well as providing details of our plans for ProCon Nottinghamshire, the launch event will be an opportunity to hear about the new developments at Trent Bridge.
Maber Architects will outline the design and construction challenges faced during development of the new media suite extension to the Radcliffe Road stand, which will complete during May.
Lorraine Baggs, head of inward investment at Invest in Nottingham, said: "By engaging with developers and others both in Nottingham and beyond, ProCon Nottinghamshire will help promote the opportunities here for development and the breadth of local expertise available to bring projects to fruition."
---
Nottingham Trent University is a collaborator with Brunel University in a new £4.68m project led by De Montford University Leicester revealed this week. Its aim is to help businesses and entrepreneurs bring their ideas to life and help boost the UK economy through the Government's new Connecting Capability Fund (CCF).
The three have established a company called Impacting Business By Design to work with SMEs to commercialise ideas and innovations. It aims to increase the number of new products being brought to market in the UK, increasing investment and protecting the country's industrial competitiveness.
Professor John Hunt, Medical Technologies and Advanced Materials Theme Leader at NTU, said: "This is a fantastic opportunity to combine the respective strengths and expertise of the institutions collaborating in this innovative initiative to provide a really powerful team that is able to take on the multiple, different and technology rich complex design problems that businesses and industry will present.
"The team have already provided concepts, designs and product into a wealth of different sectors including Medical Technologies, Safety and Security and Smart Cities."
---
Two multi-million-pound deals have been announced this week, which see the sales of two significant sites in the city.
The iconic Pearl Assurance House, just off Market Square has been sold for £3.65m to an unnamed buyer. The 41,000+ sq ft office accommodation includes the first to the ninth floors, a ground floor reception and car parking spaces.
In a separate deal, FHP, FHP Living and Savills have completed the sale of the former Park Yacht Club site adjacent to the River Crescent apartment scheme off Trent Lane in Nottingham for £3.25 million.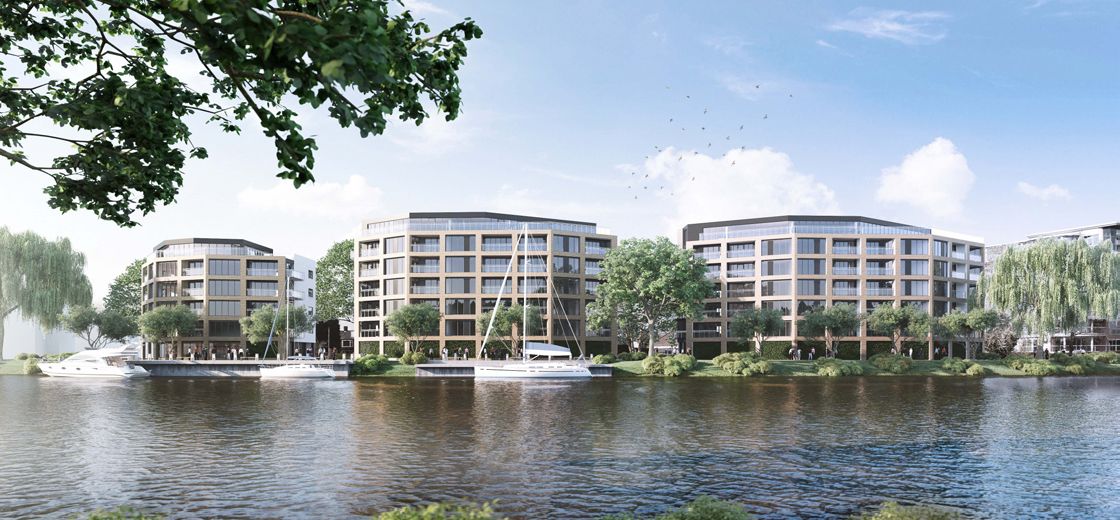 The site which has Planning Consent for a Franklin Ellis designed, 81 unit private apartment scheme in three blocks, all with direct views on to the River Trent has been sold to Leeds based developers KMRE Group, who were introduced to the site and advised on its acquisition by Richard Watson of Colliers' Leeds Office.
---
For more information about Nottingham and why to invest click here.
Related
0 Comments