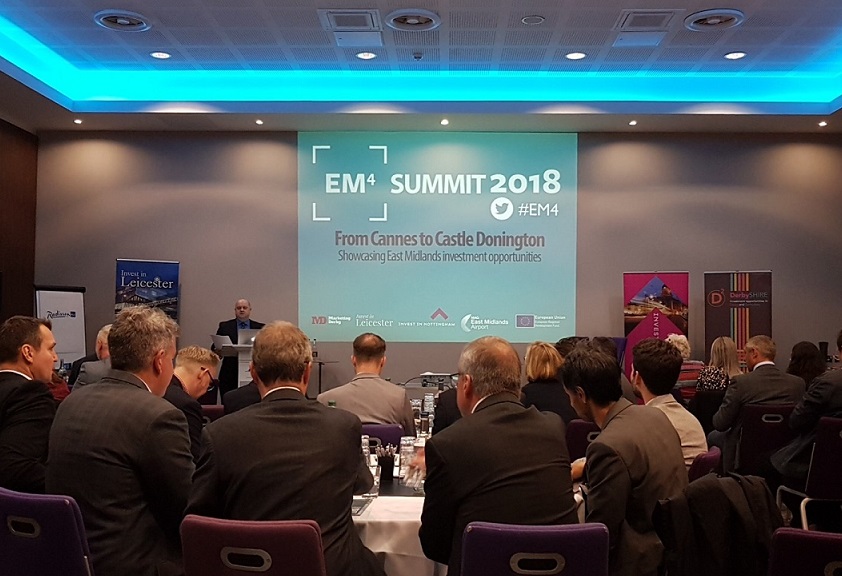 Tuesday saw a packed-out EM4 conference at East Midlands Airport, where attendees heard how the Midlands economy is in its strongest position yet to help reshape the new relationship with the EU and wider world, with the East Midlands poised to play a vital role.
The keynote presentation at EM4 was from leading national think-tank, Centre for Cities on why the East Midlands has such a strong offer for domestic and overseas investors. Other speakers included global property and construction consultants Gleeds, Henry Boot Developments and Rolls-Royce.
Brendan Moffett, Chief Executive of Marketing NG said: "The East Midlands needs to build on its individual and collective strengths to sell itself effectively. We know in Nottingham the cost of living is hugely competitive to other Core Cities for example and likewise the city's £1bn 'Southern Gateway' regeneration is generating interest from the public and private sector."
---
A new report from technology firm Huawei has predicted Nottingham's reputation as a hotspot of innovation is set to increase, alongside other cities such as Edinburgh and Norwich.
More than 1.1 million jobs will be created across Europe by 2025, said the report, including new roles such as a 'robotic rights advocate' and 'cellular agriculturist'.
---
One of the city centre's largest areas of office space is on the market, City Gate East and West, situated at the top of Maid Marian Way, have been put on the market for the region of £16m by property advisers JLL.
James Keeton from the Nottingham office of JLL said: "As a pure property play, this ticks every box.
"It's right in the heart of the business district, has a strong occupancy level and tenant mix of major corporate brands including Regus, RSM, Domestic & General, NTU and the Experian subsidiary, HD Decisions, as well as delivering numerous asset management angles.
"The building boasts one of the largest and most efficient floor plates in the city, being an average of circa 19,000 sq ft with the building majority refurbished also having just over 500 parking spaces, which given its city centre location, is a very high ratio.
"It's also a genuine landmark in a highly prominent position, which is important for many occupiers."
---
For more information about Nottingham and why to invest click here.
Related
0 Comments