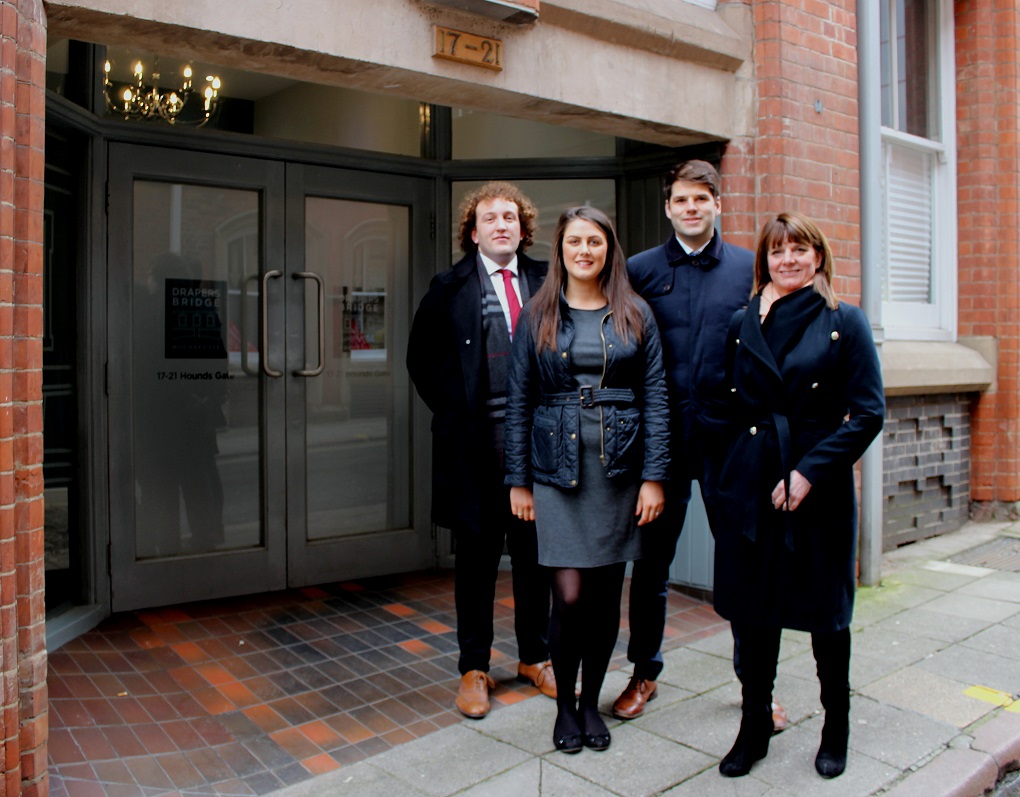 FHP Living has revealed Nottingham is the joint-top spot in the UK for best buy-to-let investment with average rental yields of 6.2% once mortgage costs are taken into account. Nottingham City comes joint first with the city of Liverpool.
FHP Living is one of Nottingham's Premier Estate Agents and its city centre sales team has experienced a rise in investors emerging from the South of England and also further afield including investors from China, India and the Middle East. Relatively low property prices and a surge in rental demand has increased yields and a much needed confidence boost in the market.
"Over sixty percent of people buying through FHP Living in the city centre in the last 6 months have been investors," said Property Consultant, Joe Hargreaves.
"Investors are seeking out areas with strong rental demand which Nottingham can provide. They want to stay away from areas with very high house prices such as London as, although these locations can provide high rental income, a large initial investment can prevent investors from achieving good returns in the long run."
Nottingham is a strong university city with University of Nottingham and Nottingham Trent University attracting students from all over the world therefore increasing demand for good quality rental properties. The increase in students coming to Nottingham has seen a huge rise in the development of Purpose Built Student Accommodation (PBSAs).
Head of Student Living, Jonty Green, said: "There is a definite appetite from students to rent this style of property, dispersing the common view that PBSAs are not what students want. It shows students are now willing to pay a little more in order to live in better accommodation and investors are becoming increasingly aware of the opportunities available when it comes to what they chose to buy."
With large employers such as Boots, E-on, Experian and Capital One, to name just a few, not to mention two large hospitals, it's not only the students who are increasing rental demand; the number of professionals are also on the rise in Nottingham.
Head of City Centre Lettings, Hannah Merritt, said: "The Nottingham city centre market is very competitive, however the positives do outweigh the negatives for investors/landlords. Rents are increasing and we are always on the lookout for new landlords coming into the market. Excellent yields can be achieved even when taking into consideration tax rises and upcoming licensing schemes."
FHP Living are expanding into more New Homes developments such as Hounds Gate Court and Bendigo. Less than 10% of the luxury apartments in Hounds Gate remain available to purchase, proving that the popular notion of 'City Living' is stronger than ever. Bendigo, a development of over 100 apartments, is due to go live shortly with the properties available to move in to as of 2019.
FHP Living handle all aspects of the property process including lettings, sales and management services and not only a management service for your individual property but also a block management service for entire buildings.
The FHP Living Residential Block and Estate Management Team work closely with the FHP Living Lettings and Management Team to ensure a seamless professional service for residential investors on joint instructions to reduce the involvement landlords need to have whilst providing the assurance that their tenants and property assets are being looked after.
Rachel Serio said: "FHP manage some of the largest and exclusive residential developments in Nottingham and we pride ourselves on going the extra mile to deliver a professional and approachable service."
To choose FHP Living as your agent is to choose a comprehensive and expert service covering all departments. As Nottingham continues to grow as an investment city, FHP Living aim to be the most knowledgeable and accessible agency available to you with consultants ready to offer free advice regarding your queries on property investment.
Lorraine Baggs, Invest in Nottingham's Head of Investment added: "Nottingham is embarking on an intense period of economic regeneration, with a number of high-profile developments in the pipeline. There is an increased confidence across the city and this news from FHP provides further evidence for those looking to invest."
Related
0 Comments