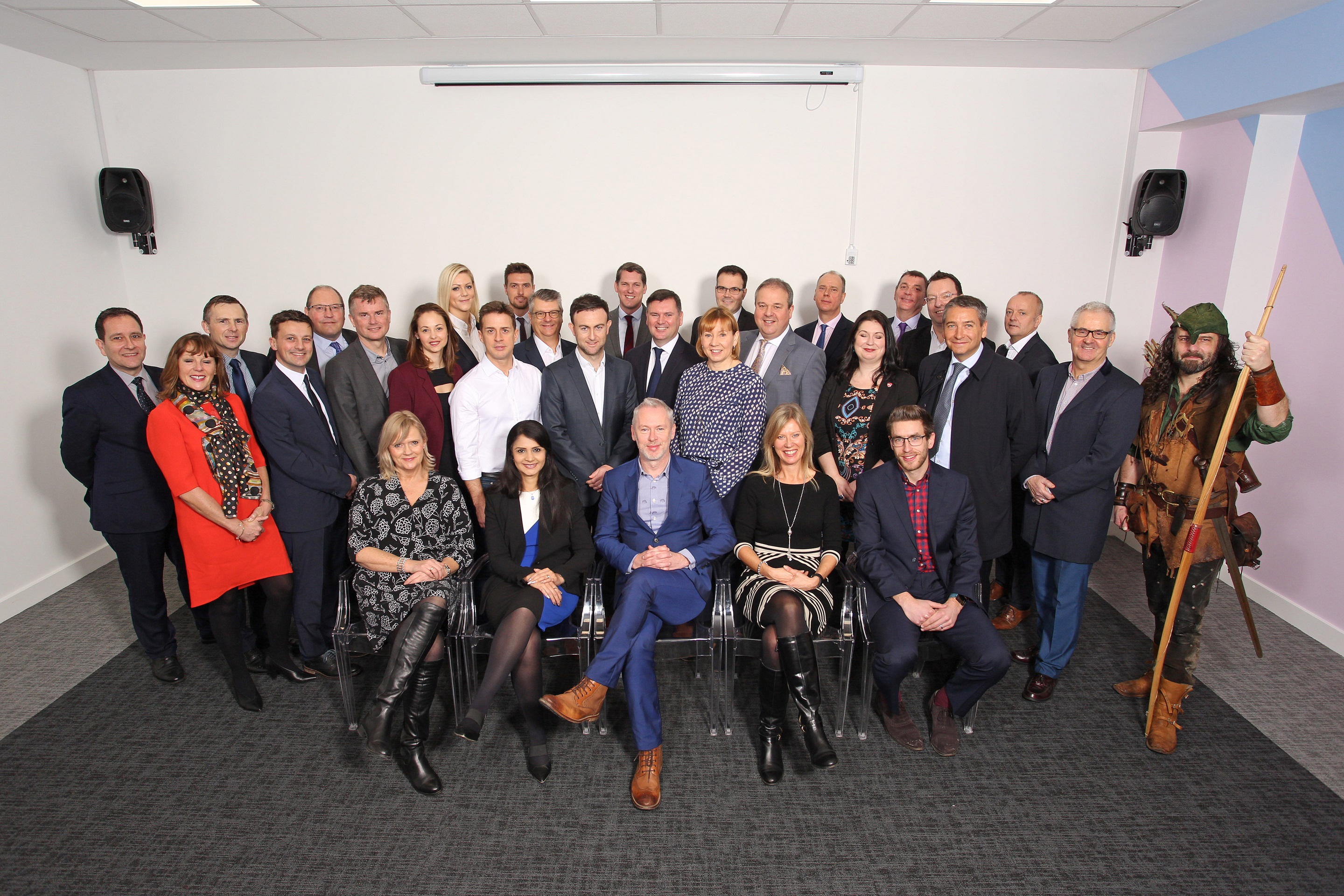 Nottingham's strongest ever team is gearing up for MIPIM, the world's largest property event, meeting last week as part of final preparations for the event (13-16 Mar).
Team Nottingham – which currently includes 31 sponsors from across the city's property and construction industry – will showcase the city on the global stage, highlighting a number of key development sites and opportunities.
This will be the largest delegation from Nottingham ever to attend the property expo and combines public and private sector organisations with a shared goal of telling the city's story and promoting opportunities to national and international investors in the space of a few days.
Lorraine Baggs, head of inward investment at Invest in Nottingham said: "Team Nottingham is stronger than ever before for 2018 and we are looking forward to showcasing what the city has to offer at MIPIM.
"The private and public sector will be working together in collaboration, not only to raise Nottingham's profile but also to bring forward key development schemes for the city."
This year's Team Nottingham sponsors are Cartwright Communications, D2N2, Code Student Accommodation, Couch Perry & Wilkes, CPMG Architects, East Midlands Airport, Elliott Wood Partnership, G F Tomlinson, Geldards, Gleeds, Godwin Developments, Henry Boot Developments, Innes England, Invest in Nottingham, John Pye Property, Conygar Investment Company, Leonard Design Architects, Morgan Sindall Construction, Maber, Miller Birch, Nottingham City Council, Paragon Interiors Group, RizkMcCay, Roythornes, Scape Group, Sladen Estates, Nottingham Trent University, Nottingham BID, The University of Nottingham, Willmott Dixon, Browne Jacobson and Arup.
Among the new sponsors for 2018 is John Pye Property and head of property Richard Reed is looking forward to the event: "This year marks our 50th anniversary as a company and the property division is growing rapidly. This event will give us an opportunity to expand our network, and build on our existing relationships within the city and nationwide."
Nottingham-based Leonard Design Architects will also support Team Nottingham for the first time in 2018. Director John Morgan said: "The big advantage to MIPIM is that as a practice we work all over the world and we are able to bring that international thinking to the projects in Nottingham and the work we are doing in the region. It is a very exciting time for us to bring all of our international clients to come and see what Nottingham has to offer."
Once again, Nottingham will be part of the Midlands UK Pavilion at the global property expo, promoting its place at the heart of the UK economy and putting the spotlight on the Midlands and showcasing what the region has to offer investors and developers.
Lorraine added: "The Midlands UK Pavilion brings together the region, highlighting the opportunities available here to investors and developers as a collective. Last year, over 3,000 people visited the pavilion during the event to find out more about what the region has to offer as well as to attend presentations and debates between regional leaders and industry experts and we are looking forward to another successful year."
MIPIM takes place from 13 to 16 March centred round a large scale exhibition in the Palais de Festival in Cannes in the south of France which attracts tens of thousands of visitors.
Ends
Related
0 Comments